Students share their initial thoughts of online school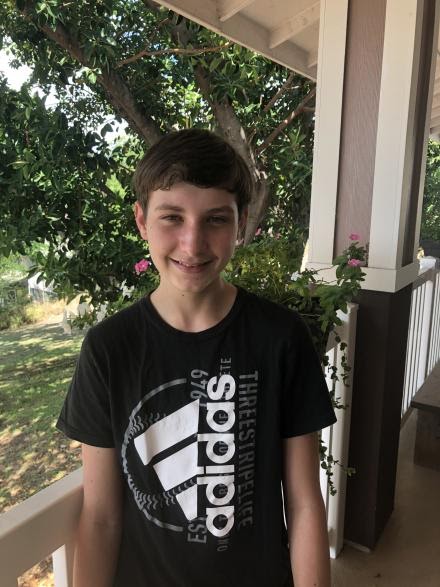 As everyone knows, the coronavirus has caused all public schools in Hawaii to go online and have classes done on-screen. To help slow the spread of cases, schools have been shut down for the time being until an appropriate date is released. For many students, this sounds like either a great thing or the worst event to happen. Students have mixed opinions on how they feel about online learning. Two students shared their contrasting opinions on the distance learning environment. While Sophomore Carson Smith described the disadvantages, Sophomore Nathan Garcia had a more optimistic point of view.
Sophomore Carson Smith
Smith doesn't agree with the online learning environment. He misses the in-school environment and being able to talk with his friends during break and lunch.
"I really think that going to school is a lot easier than online school because it's a lot easier to ask questions or ask for help from your teachers while at school," Smith said.
He misses the in-school teaching environment and he is ready to go back as soon as school opens up again. "I get too distracted while being in the online environment, but when I'm at school I'm able to concentrate easier and I'm also able to learn a lot easier," Smith said.
He said it's really important for him to have the best teaching method. He added that learning and the online environment isn't the same way as it would be to actually go to school face to face.
Sophomore Nathan Garcia
On the other side, Garcia likes the online environment much more than having to go to school face to face. He enjoys the comforts of getting up and not having to worry about getting to school on time or catching the bus.
"I get more time at home to get work done and I don't have to worry about getting dressed to go to school," Garcia said.
He enjoys the fact that school gets out earlier than it would be in an in-class environment. He is glad that he gets more time to study and do homework since he doesn't have to worry about wasting time by trying to get home or have to spend extra time in class.
"I am glad that I don't have to get up early for school or have to go to school for such a long time and I'm also happy that I can stay in the comforts of my bed while doing school work," Garcia said.
He hopes that school stays this way for the remainder of the school year and that we get to stay in the online environment because he has already gotten used to going on the computer and doing his learning there instead of having to go to school and learn from inside of a classroom.
The effects of online learning have shown that there can be different viewpoints on how students feel about going to school online rather than at school. Both of these viewpoints explain that these two different viewpoints can affect how one works proficiently in the new learning environment. This will be something brand new for almost everyone at the school.