Multicultural Day Captivates Crowd
Students and faculty experienced and celebrated different cultures in honor of May Day with a school themed Multicultural Day. An extended lunch hour allowed patrons to purchase food from across the globe and invited observers to watch dances from the Hawaiian, Tahitian, and Korean clubs, as well as a lion dance from the Chinese language class.
The Hawaiian club: Kūlia put in months of practices for the performance. Sureann Nelson (12) explained how their dance expressed the story of Pele, the Hawaiian goddess of volcanoes and fire, and her journey from her original home of Tahiti to the Hawaiian islands. She said that the first number represents her moving to the Hawaiian islands and the second represents her making Kilauea, Big Island, her home.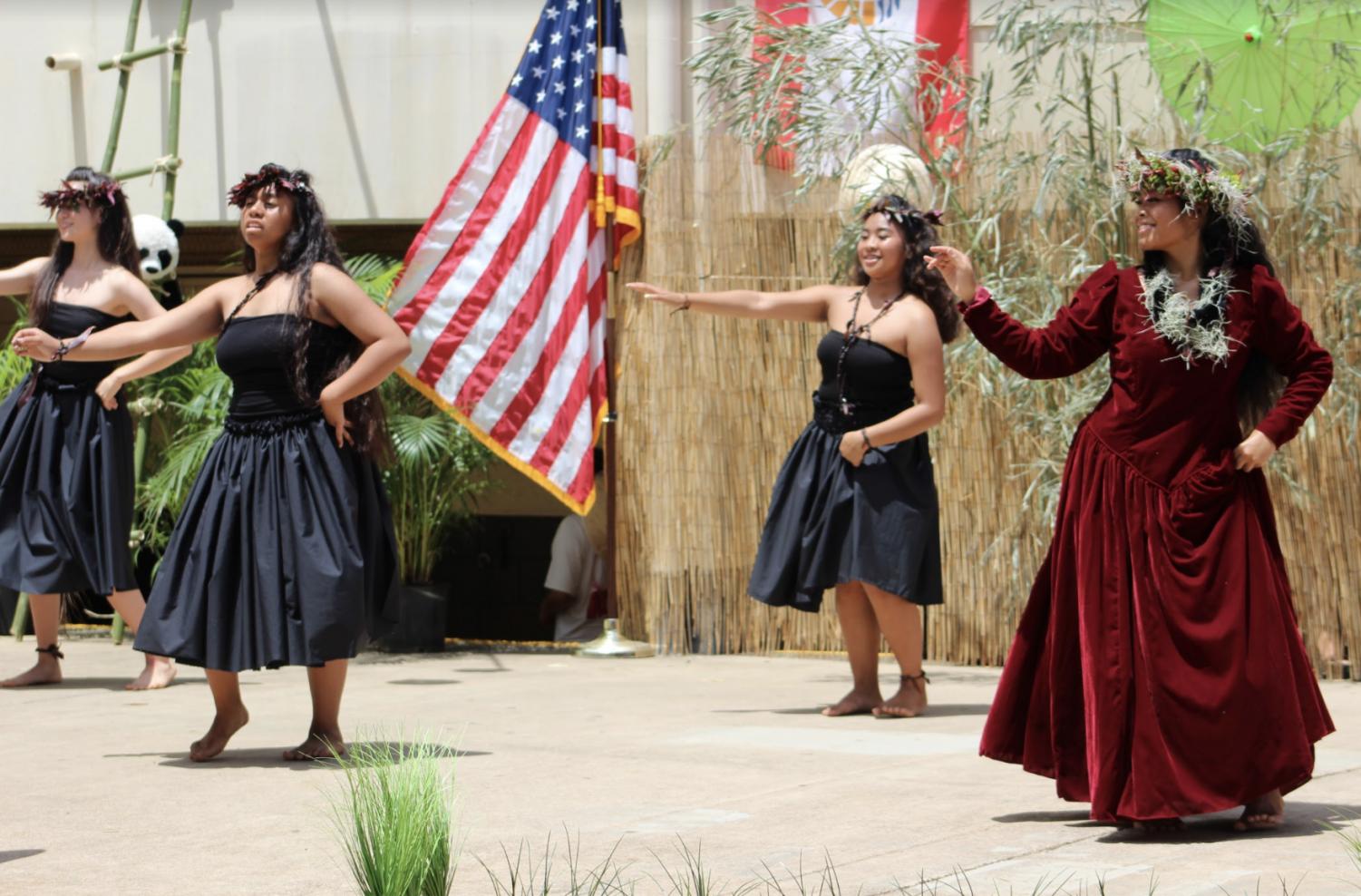 "I think the performance went really well," Nelson said. "My hula sisters did a good job. I am confident to say that we left Radford in awe and speechless. We went out and showed Radford a part of the Hawaiian culture. [May Day is the] one day out of the year that we get to do this. There is no other state where they will get to experience such a true cultural experience, in the Hawaiian culture."
Kilihia Lozano (11) begin the festivities with a chant Kunihi ka mauna.
"Kūnihi is an 'oli basically asking permission to come in, to enter, which would be why that was our entrance chant," she said. "My favorite part would have to be dancing [hula expressing the story of] Pele, while me and Leah was calling the kahea. It just felt so intense and I got sucked into that moment, into that dance. It seemed as if we all became Pele in some part of the song."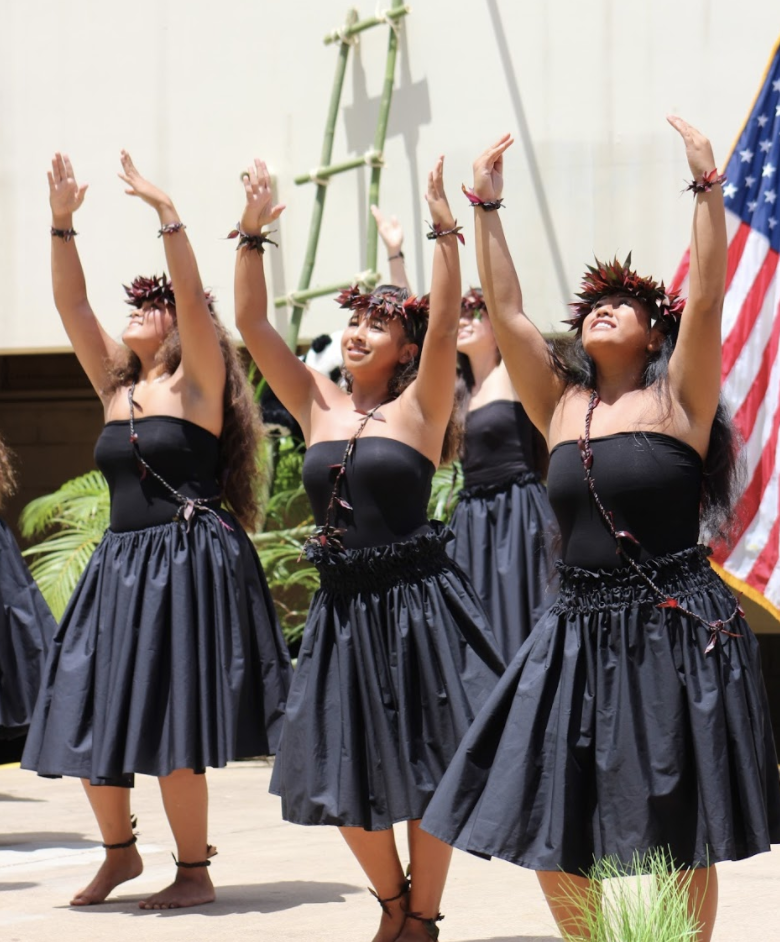 The Samoan club's performance came alive with fire, storytelling, and lots of clapping.
"Samoan dance is the poetry of the people," Ma'a Pase (11) said. "Traditional choreography comes from place and custom. The dances tell a story of cultural values and celebrate simple events. They are graceful, exuberant, and emblematic of the oldest culture in Polynesia."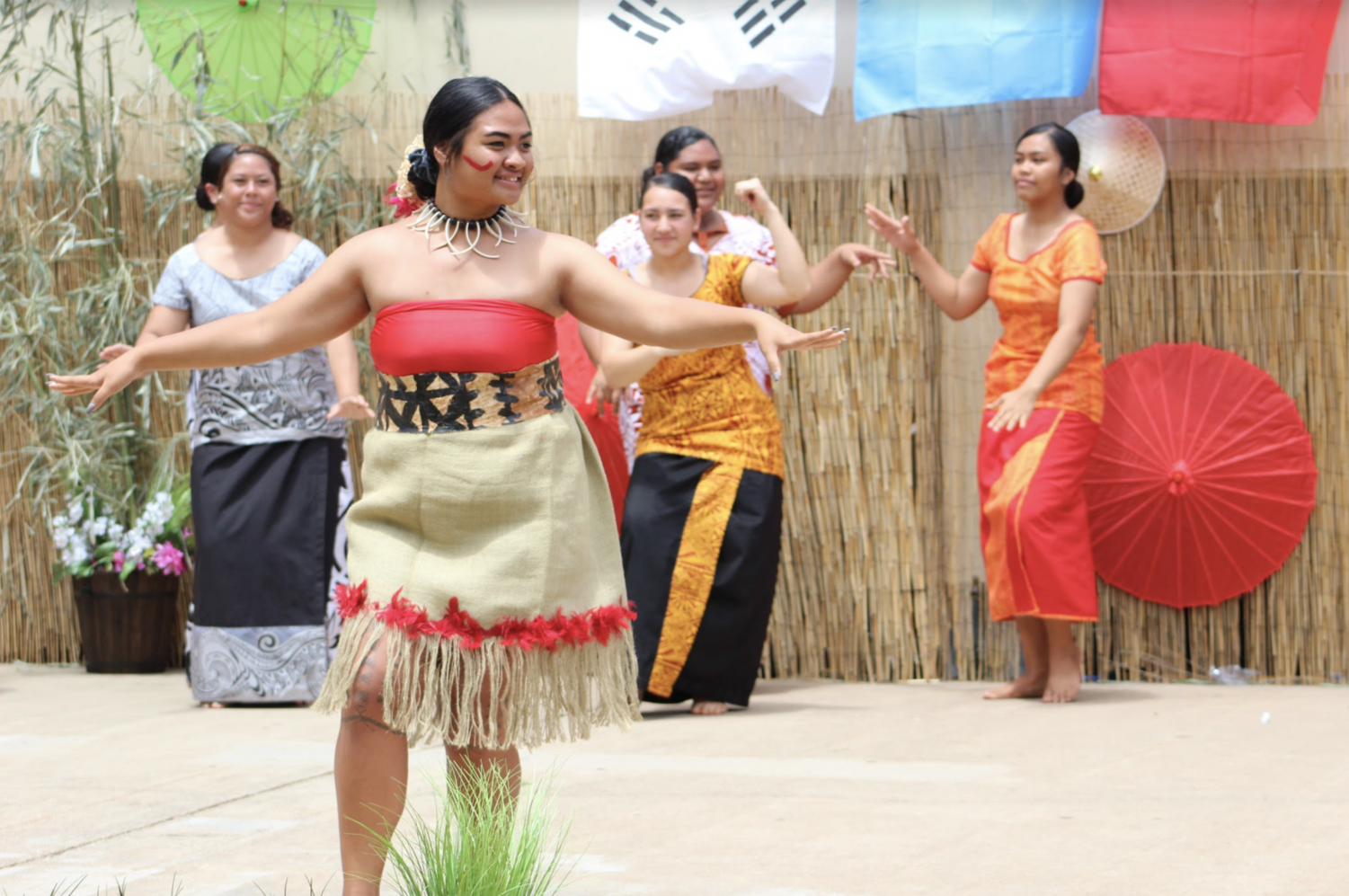 Students who witnessed May Day performances for the first time took special notice of the Samoan club's dance.
"I thought it was cool how all the students collaborated for one big performance," Katherine Vega (9) said.
Tahiti is the largest island in French Polynesia, and its culture was represented in a group performance. Samantha Nagtalon (12) explained the meaning behind their dance.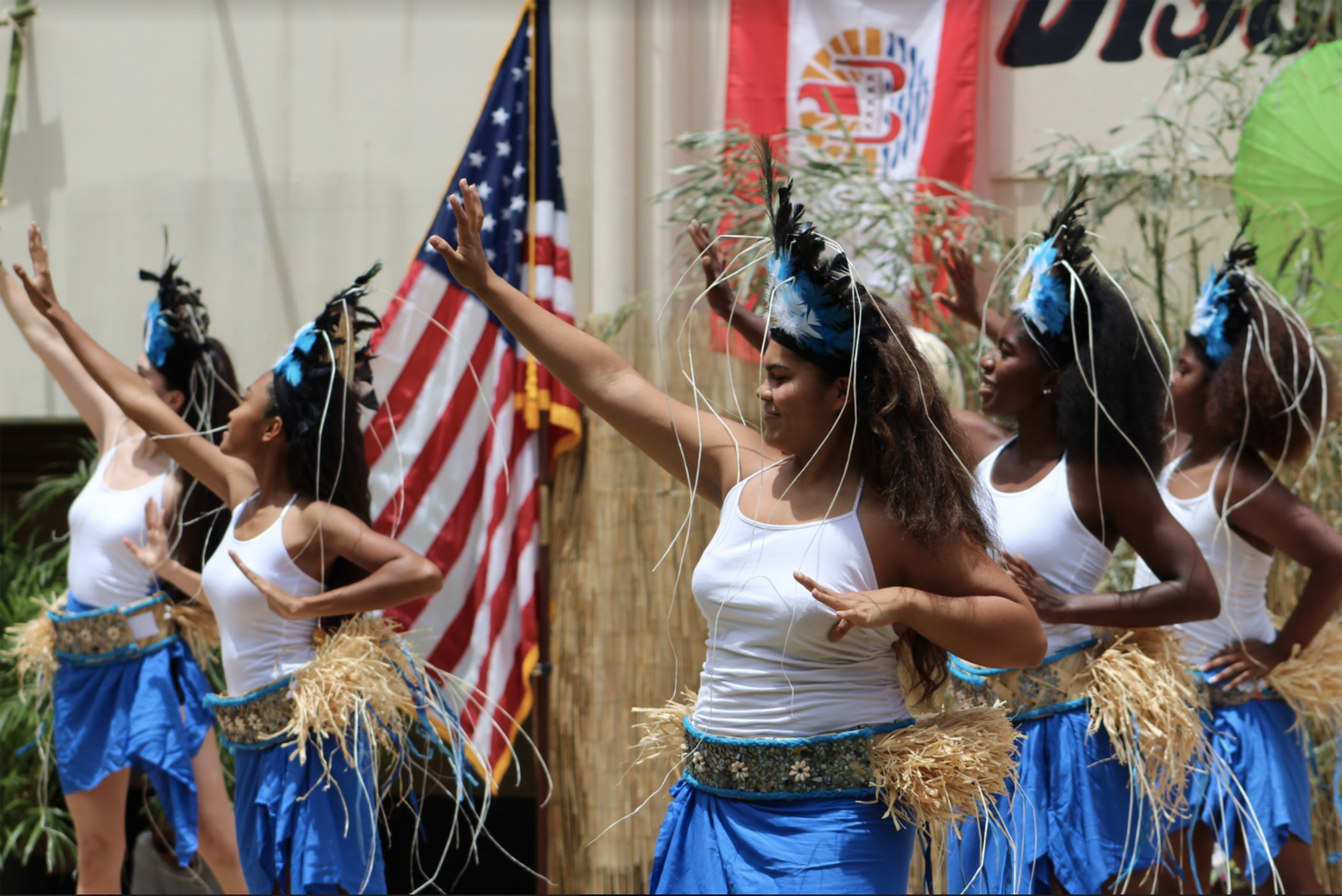 "The first song is about giving up to a higher deity," she said. "While there wasn't a definite meaning to our second dance, what made it special is that the majority of it was choreographed by us, not our kumu. We really gave it our all during multicultural day. I'm happy that the months of intense practice paid off."
Ariana Love (11) agreed, and said, "[Our performance] went smoothly and everyone moved and came in at the right times."
The Korean club worked tirelessly to perfect their performance with senior Shanna Francisco's guidance. They were satisfied with the way their routine went.
"I think it went pretty well," Brandon Revilla (11) said, and joked "except for when my hat fell off."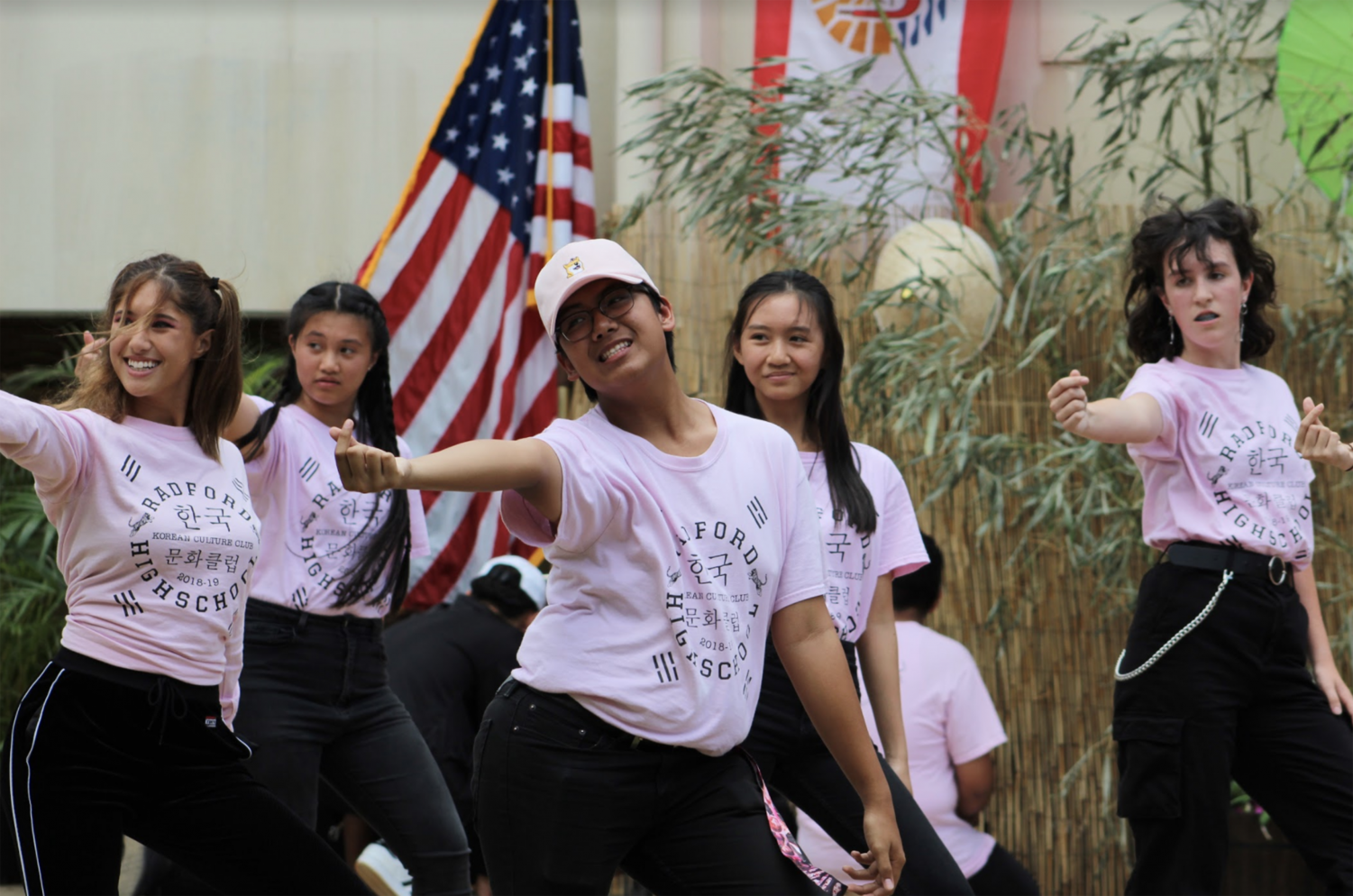 Francisco was proud of their dance routine.
"The group had a good feeling of unity on that day," she said. "I got to know their different personalities and their enthusiasm for KPOP. I'm glad that we, as a group, can share a bond over something we all are passionate about."