Komeiji Brings Experience to School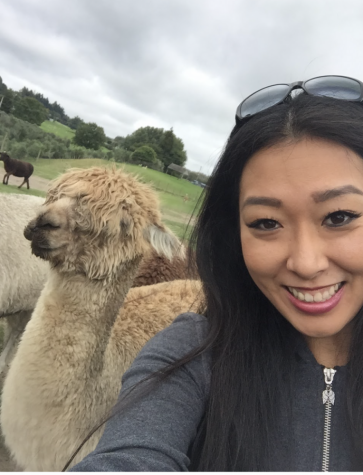 Mahina Komeiji, who has been teaching for 10 years, taught at Moanalua High School, Mid-Pacific Institute, and in Boston, Massachusetts.
Komeiji graduated from Emerson College with a Bachelor of Arts degree in Writing, Literature, and Publishing and went on to Lesley University for graduate school and earned a Master of Education degree in Secondary English.
Komeiji said that her her favorite part of teaching is the engaging activities, debates, and presentations that go on in her classroom.
She Komeiji said that she can't imagine herself doing anything else.
"Teaching is super rewarding," she said. "I am excited to be at Radford this year. So far the kids have been super well behaved, but hyped at the right times."
When she isn't teaching, she's dedicated to her hobby.

"People should probably know that I work out almost daily," she said. "I tell my students they can't sleep in class because I've been up long[er] than they have. I wake up at 3:50 to run to my gym, work out at 5 and then get home by 6:30 to come to Radford."