Huddy Joins Radford Administration Team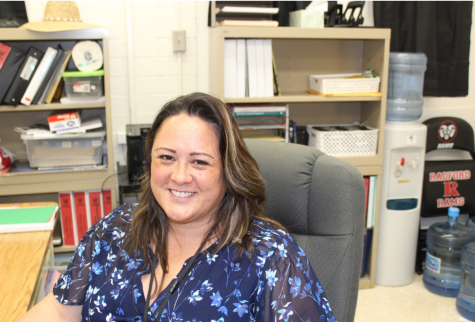 Danelle Huddy joins Radford's administration team as the school's fourth vice principal.
She spends her mornings, greeting and checking students for their identification badges and making sure they are meeting dress code protocol. 
"Graduating from Kamehameha Schools, I went on to earn my Bachelor's degree in Education from the University of Hawaii and my Master's Education from Grand Canyon University," Huddy said.
She has been a Department of Education employee for 20 years, as a teacher and then, as a vice principal. She spent the last 16 years at Pearl Ridge Elementary before coming to Radford High School.
Huddy's interests are "reading and spending time with my family."
She said that her position is rewarding because she sees the growth and accomplishments students make over the school year.