Pizza Waffles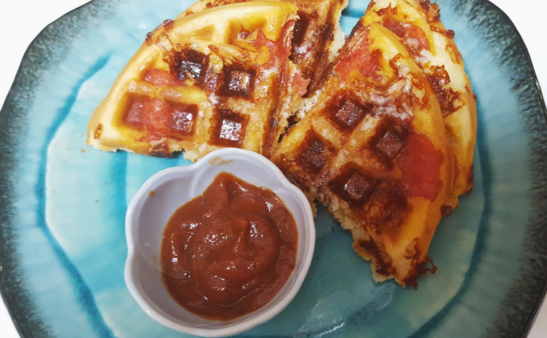 Ingredients:
Pre-made waffle mix
mozzarella cheese
parmesan cheese
marinara sauce
pepperoni (recommended)
any additional desired pizza toppings
Procedures:
Heat waffle maker.

Prepare waffle mixture according to package.

Pour about half a cup of waffle batter into waffle maker.

Sprinkle on cheese and toppings.

Cook according to package.

Sprinkle more cheese on top, and serve warm with marinara sauce.