Madelynn's Photo Diary
Hang on for a minute...we're trying to find some more stories you might like.
I'm Madelynn and I've lived in Montana, Georgia, Texas, Alabama, Rhode Island, Italy, and Hawaii. Oahu will always have a special place in my heart and I am immensely extremely disappointed to leave it. It's really difficult being an Army dependent and having to leave some of my favorite places and people. I made so many memories that I will never forget. I will always appreciate and respect this island.
Arvo Cafe is a cute little cafe that serves coffee and unique types of toast. It's one of my favorite places to eat brunch. Arvo just has a great dynamic feel and feels super modern and I love being there with my friends. I went with my good friend Hannah Villiers. I got the Nutella toast with strawberries, bananas, and coconut shavings and mocha latte.
This a little piece of forestry by Waimea Beach Park. I was with a group of my friends and thought it was the cutest place to take a picture. I loved the way the light shone through the trees and it just made me feel so appreciative that I actually lived here.
This is my best friend Olivia Hill, who is also a military dependent. Olivia recently moved and also made me appreciate the island more. She is literally my favorite person in the entire world. I think it's just perfect that I met my best friend in my favorite place to be. Though I am sad to be moving, I know it will make me appreciate my surroundings more.
Sailing is one of the many activities that I like to do here. It's so much fun and it's beautiful out on the water. It's something I'm going to miss so much. This is in the Hickam Harbor and I'm sailing a laser boat.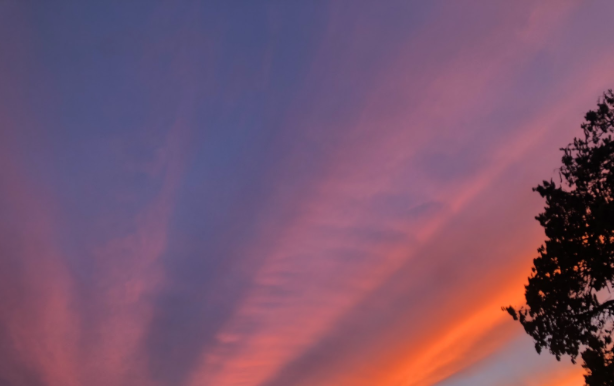 This sunset was probably one of the most beautiful ones that I have seen, and it was right in front of my house. I love how common cotton candy skies are in Hawaii, and it's definitely on top of the list of sites that I am really going to miss when I leave. When I've had a challenging day (at school or just in general), I look at something like this that's real and comprehend that I actually live here. It makes me feel so happy and grateful.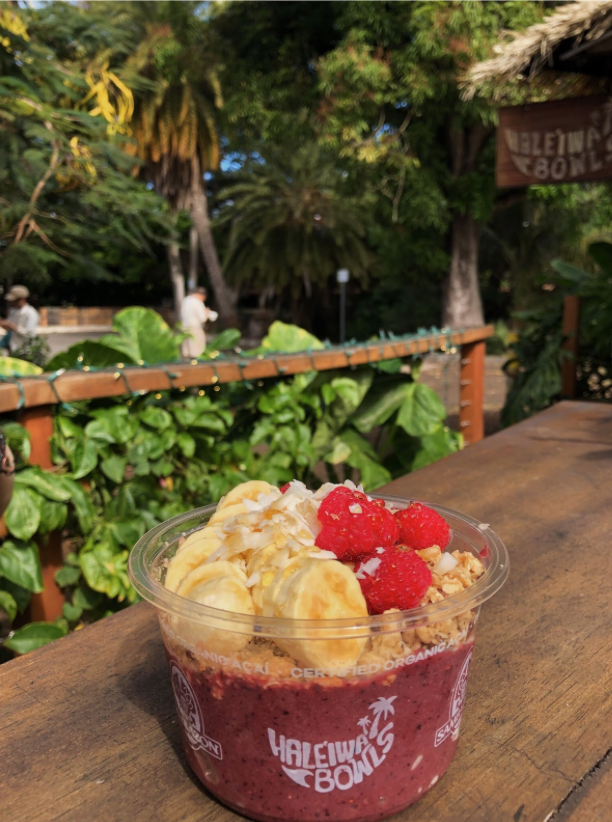 This is an acai bowl with raspberries, bananas, coconut and honey drizzle from a place called Haleʻiwa Bowls. Haleʻiwa Bowls offers acai bowls and smoothies down on the North Shore. It's a really sweet place for a quick and healthy breakfast. I usually go with my friends before heading  to the beach. It's one of favorite places here.