Madelynn's Photo Diary
I'm Madelynn Honeycutt. I've lived in Montana, Georgia, Texas, Alabama, Rhode Island, and Italy before making Hawaii my current home. Oahu will always have a special place in my heart and I am extremely disappointed to leave it. It's really difficult being an Army dependent and having to leave some of my favorite places and people behind. I made so many memories that I will never forget. I will always appreciate and respect this island.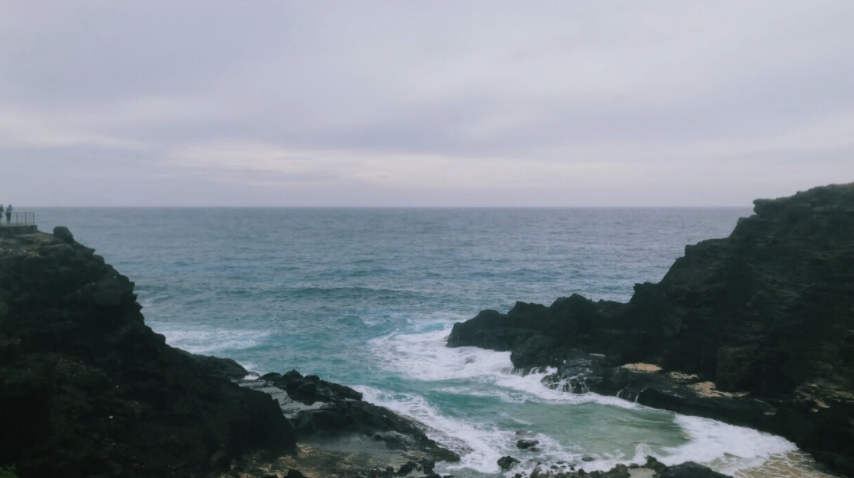 Island Drives
I actually took this picture while driving around the island. I took so many pictures of this and this is the only one that didn't look blurry or out of focus. I thought it was really pretty and reminds me why I love this island so much.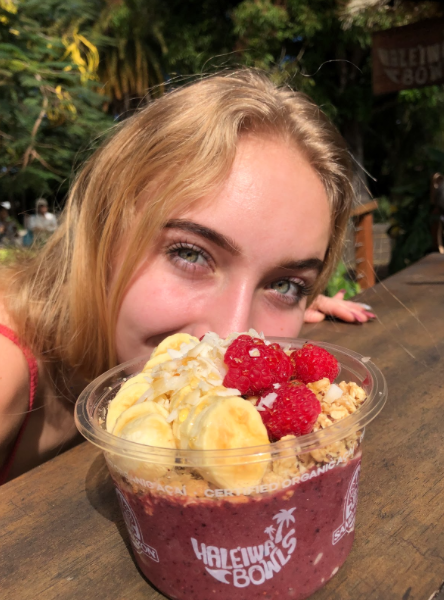 Love the North Shore
This was such an amazing day. This is my friend Samantha, we were exploring Haleiwa again, and I took her to Waimea beach for the first time. This was also the first time she has tried the acai bowls at Haleiwa Bowls. We both had such a good day, and it really brought us closer as friends!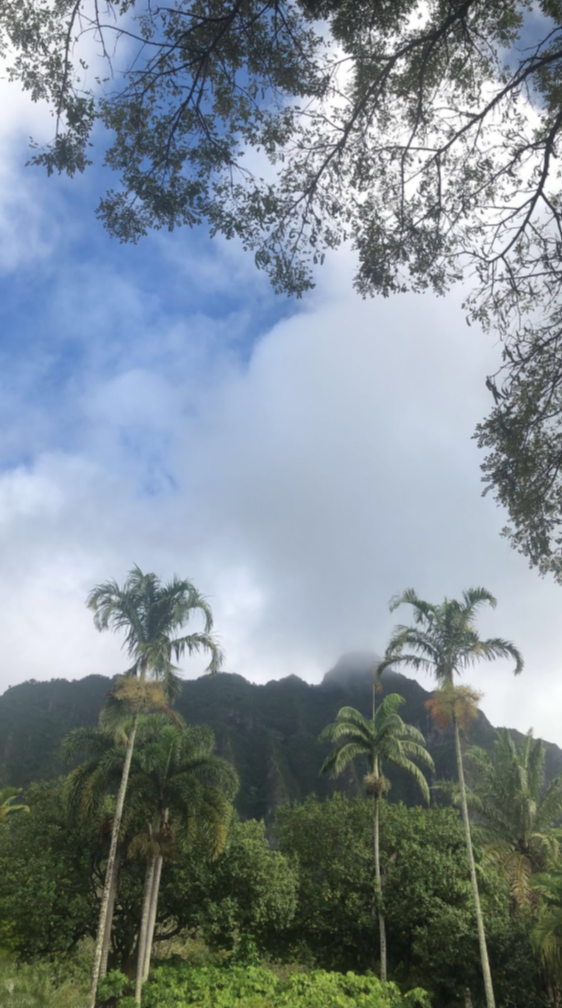 Leadership Life
I went on the final Leadership summit to the Secret Island at Kualoa Ranch. It was an amazing bonding day, and I really got to know more of my Leadership class. The activities were so fun and complex, it really got us working hard.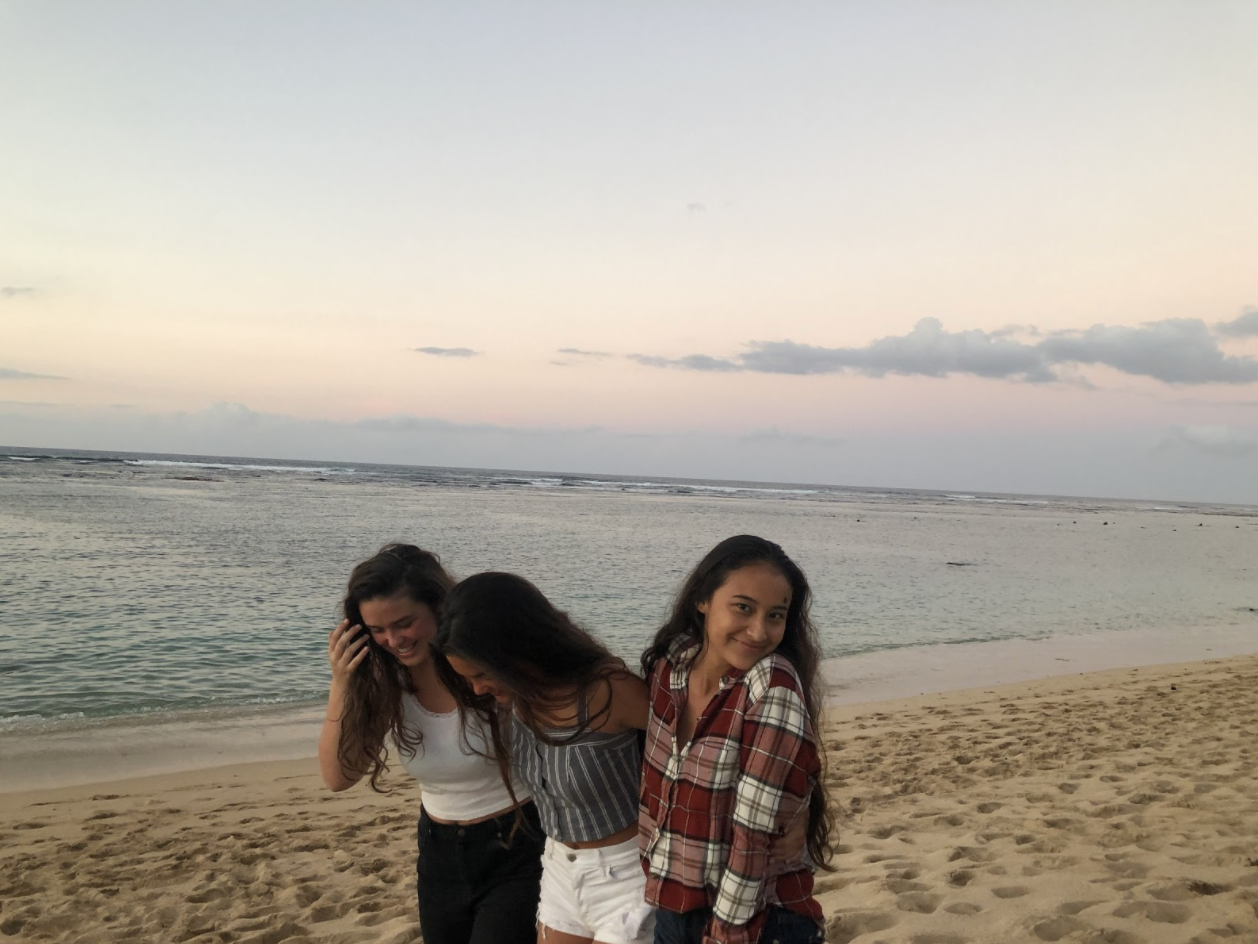 Girls Day on the North Shore
This was such an amazing day. I got to spend it was three of my very close friends. In the middle is Marianna Johnson and then Maricella Rodriguez the right. We spent almost the entire day at the beach, from sunrise to sunset. We woke up around 4 am and then drove to Kailua and watched the sunrise and then went to North Shore and spent the day at the beach and watched the sunset.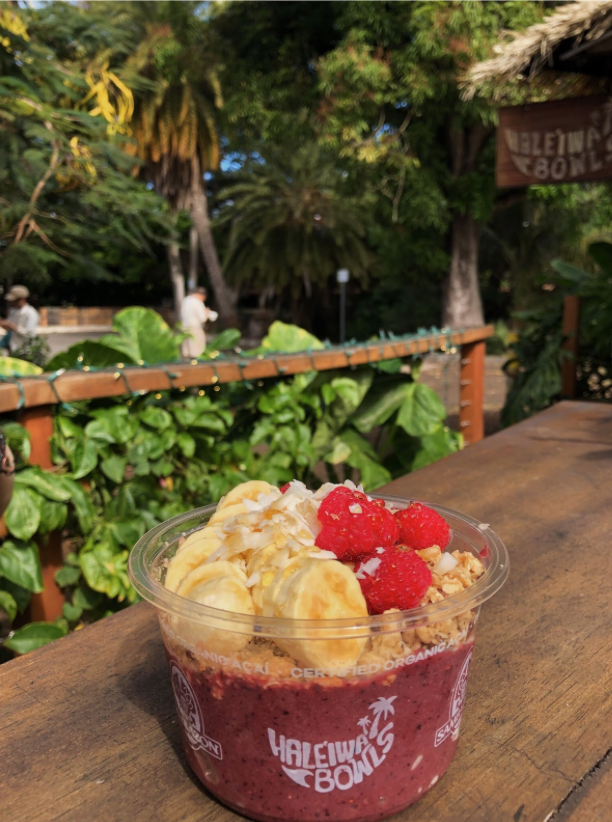 Happiness in an Acai Bowl
This is an acai bowl with raspberries, bananas, coconut and honey drizzle. It's at a place called Haleʻiwa Bowls. Haleʻiwa Bowls is a really good place to get acai bowls and smoothies down on the north shore. It's a really sweet place for a quick and healthy breakfast. I usually go with my friends and then after we go to the beach. I love coming to this place because it's in one of favorite places here and when I come I usually get an acai bowl.
Snacking
Arvo Cafe is a very charming little cafe that serves coffee and unique types of toast. It's one of my favorite places to eat brunch. Arvo just has a great dynamic feel and I love being there with my friends. In this picture, I went with my good friend Hannah Villiers. I got the Nutella toast with strawberries, bananas, and coconut shavings and a mocha latte. 
Good Nature
This a little piece of forestry by Waimea Beach Park. I was with a group of my friends and thought it was the most relaxing place to take a picture. Below the trees is a small pond and the sounds that it makes are so soothing. I loved the way the light shone through the trees and it just made me feel so appreciative that I actually lived here.
My Best Friend
This is my best friend Olivia Hill, who is also a military dependent. Olivia moved around this time last year and I miss her so much; she is my favorite person in the entire world. I think it's just perfect that I met my best friend in my favorite place. Though I am sad to be moving, I know it will make me appreciate my surroundings more.
Come Sail Away
Sailing is one of the many things that I like to do here. I started sailing for the first time when I lived in Rhode Island, but then stopped when I moved. When I came back I noticed they had a sailing program and I am so glad I joined it. It's so much fun and it's beautiful out on the water. It's something i'm going to miss so much when I leave. This is in the Hickam Harbor and I'm sailing a laser boat.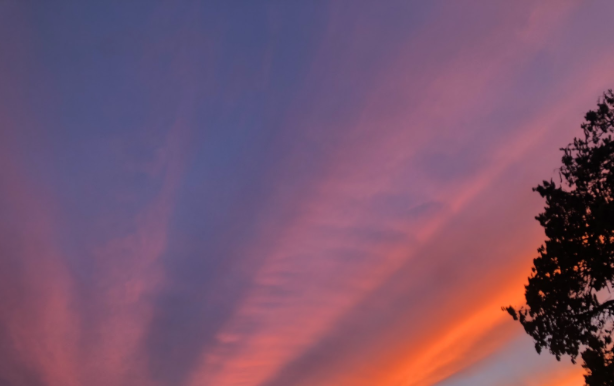 Soothing Skies
This sunset is was probably one of the most beautiful ones that I have seen, and it was right in front of my house. I love how normal cotton candy skies are here in Hawaii, and it's definitely on top of the list of things that I am really going to miss when I leave. I love when I have had a hard day at school or just in general and then I can look at something like this that's real and really comprehend that I actually live here. It makes me feel so happy and grateful.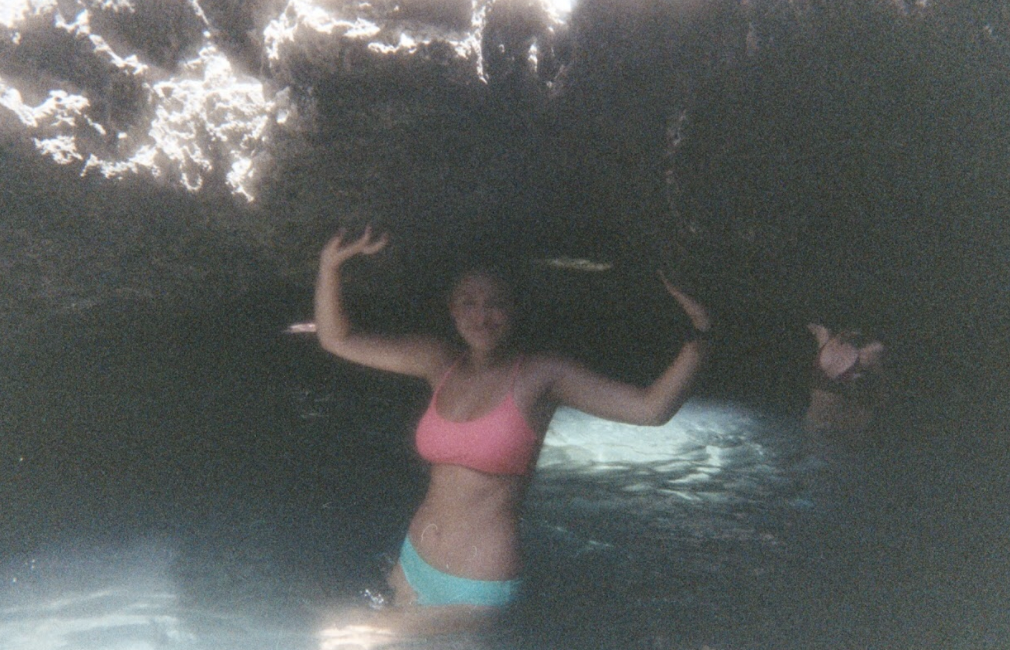 Mermaid Caves
This is the mermaid caves in Waianae. This was so much fun for me, it was very adventurous and something I normally would be a little nervous doing. This picture was taken on a disposable camera that got developed. This day was so beautiful and serene. The tricky part was climbing out of them though!