Cast a Vote for this Design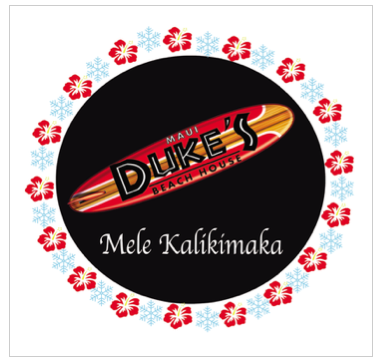 Duke's Beach House is producing a holiday t-shirt. Please vote for Nicole Hoe's design.
Fan Favorite: Fans of Duke's Beach House Maui on Facebook will vote for their favorite design during the voting period, which runs until Friday, October 17, 2014. The design with the most votes will be the Fan Favorite winner.  However,  only 1 vote per IP address will be counted.