Rams Dress Up to Scare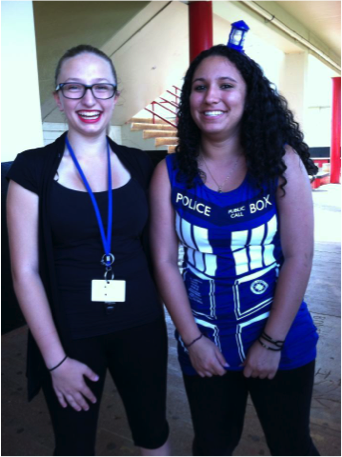 Halloween has passed and now is the time to look back on all the Rams who used this occasion to show off their creativity.  Faculty members and students of all ages dressed up and some even participated in the annual Halloween Costume Contest during noonhour.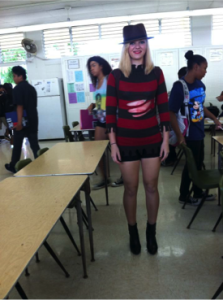 "This type of holiday is for scares and laughter with your friends," said freshman Allison Donley. She decided to be Mrs. Freddy Kruger.
Some students chose to dress up as their admirers or what they want to be when they get older. "Kids think long and hard on what they want to be. It's nerve-wrecking," said freshman Jensyn Mison.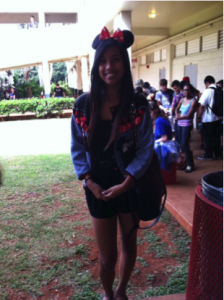 "I like dressing up from characters from my favorite shows, like  Doctor Who," said freshman Byranna Baca.
While some individuals have enough of a challenge deciding on what to dressed in,  some students coordinated their costumes with others in mind. "Matching with my girlfriend is really cool," said freshman Andrew Miller who matched his schoolboy outfit with girlfriend Hannah Martinez', sophomore, schoolgirl outfit.