Making Most Out of Your Pumpkin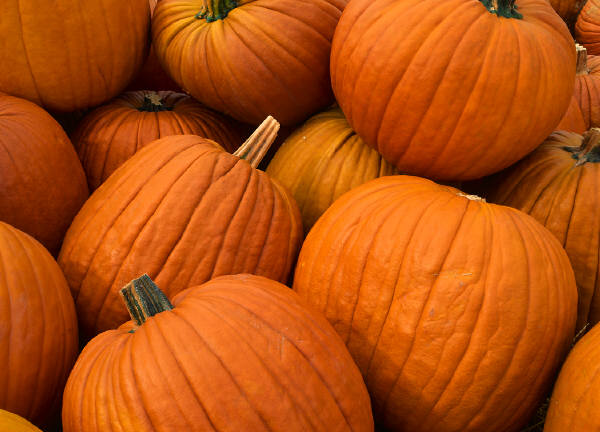 Even though Halloween's in the past, there's still one more month left in the fall season so there's still time to carve your pumpkins. Carving pumpkins has been a holiday tradition for decades. You can turn your carved or non-carved pumpkins into delicious food items.
While the huge pumpkins are beautiful, they're grown for durability, not flavor. If you plan on eating the pumpkin, use a sugar pie pumpkin varieties instead. It doesn't matter if you pick it on a field or buy it at your local grocery store, just make sure the pumpkin is firm without any spots. To check if your potential pumpkin is healthy, check to make sure the stem is firmly attached. Pumpkins are packed with dietary fiber and a great source of vitamin A, which promotes good vision.
If you're going to eat your pumpkin, there's a variety of clever ways. One of the ways is roasting the side (of the pumpkin). Get a two pound pumpkin and cut it into half inch pieces. Mix it around with two tablespoons of oil, and a quarter teaspoon of salt and pepper. Roast in the oven at 375°F. Only stir once. Let it roast for 15 to 25 minutes or until tender.
Another neat way of eating your pumpkin is making homemade pumpkin puree for your pumpkin pie. Using a steamer basket, place halved, seeded pumpkin (cut side down). Cover and cook over boiling water until tender. This usually takes 15 to 20 minutes. When the pumpkin slices cool down, spoon out the flesh (the mushy stuff) into a food processor or blender. Puree the pumpkin guts until smooth and seal in airtight container and stick it in the freezer until you need it.
If you're planning to carve your pumpkin, don't toss the seeds. You can make your own tasty roasted pumpkin seeds. Mix one cup of cleaned seeds with one teaspoon of canola oil and one-eighth teaspoon of salt. Spread on a baking sheet and throw those babies in the oven at 350°F for 20 minutes. They taste great and are also a money saver.
Whether you decide to eat it or not, pumpkins are very pretty to carve or decorate with. You could draw a face on it and make it your pumpkin pet for a day. Or you could bedazzle it with gems just for fun. Whatever you do with it, make sure to celebrate fall!