Fall Fashion Style Guide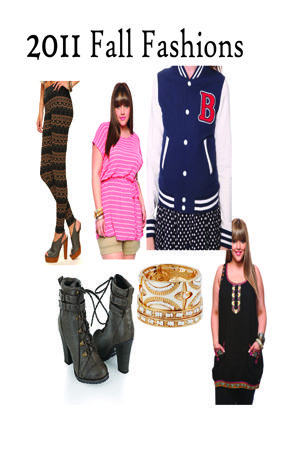 Everyone wants to keep up with the most popular fashions. In Hawaii, following the fall fashion trends is a little tricky so we have to learn to be more creative.
If we want to rock the Letterman jacket look, then we have to wait for a colder day. As for wearing our cute ankle boots, ladies, we have to wait for a day when the trade winds are at their strongest. Sometimes, dealing with humidity and bi-polar weather can put us, even more, in a fashion slump.
Chillier weather gives us a chance to wear different styles, such a body-con skirt with lace tights or our favorite tunic with patterned leggings and funky platform pumps. Stores like Forever 21, Wet Seal, and even Ross offer great deals on the latest fashion findings. Although shopping on a budget can be a hassle, it's always worth it at the end.
My number one tip for shopping is to wait for the sales! You can get more of your favorite things at a cheaper price.
A cute, flowy, summer dress paired with a boyfriend cardigan, and cowboy boots is such a fun look for the fall. Adding a few chunky bangles and feather earrings to your outfit will definitely complete your look. You can get all of these things for a low, reasonable price if you shop at the right stores and take your time looking for the perfect piece.