Mass Sightings of Senioritis Reported in Classes
It affects thousands, if not millions of high school seniors throughout the country. One might go as far as calling it an epidemic, others — a fictitious excuse.
Senioritis by simple lines is defined by the point in seniors' high school career entailing a lack of motivation and drive within themselves to finish the school year. Symptoms of this so-called 'disease' heed laziness, procrastination and, in some cases, truancy.
Some Rams seem to know senioritis all too well — some even standing face to face with its familiarity before the school year even started.
"To me, Senioritis is knowing about the work you have to do, and not wanting to do it. It's weird. It's like procrastination — but for seniors," Ralia Techur (12) said. "Senior year is so close to ending that it's just like "What's the point anymore?"
High school is like running a 300-meter hurdle race. Everyone seeks to cross the finish line that is graduation. Yet conversely, they find ourselves with a number of obstacles, these hurdles, in their way, hindering one's progression — the urge to avoid school, the sense of apathy in classrooms, the state of torpidness once at home, all of which anticipate repercussions. These are acts that raise uncertainty and are unfavorable towards the afflicted students, undoubtedly posing outcomes that may cause uncertainty and pose a negative influence in the student's near future.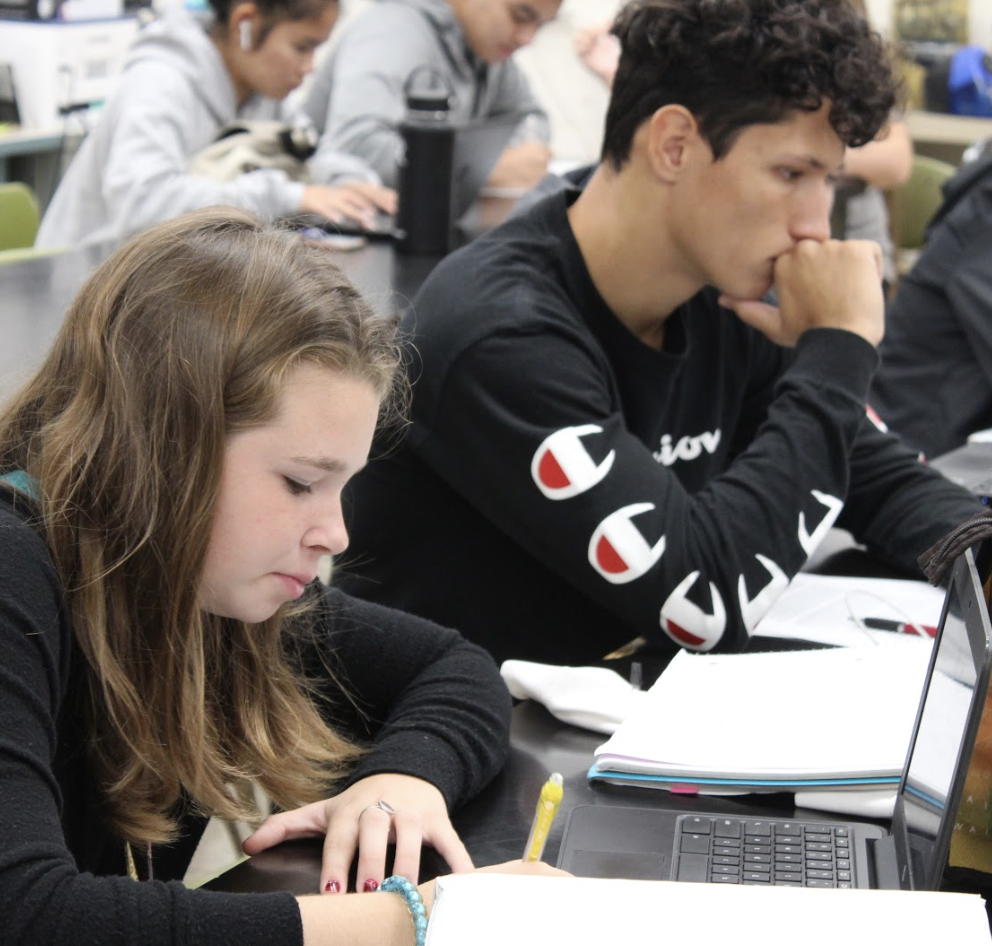 Consequential pitfalls of falling prey to senioritis include, to name a few, the difficulty of transitioning to one's freshman year in college, the detriment that may follow what is now little to none study or attendance habits, and most terrifying of all, the possibility of revocation in college acceptance.
"I think that it's become such a commonality in us, seniors," Amber Guerrero (12) said. "Seeing other people procrastinate, it's like monkey see monkey do. If they can do it, I should and can as well."
However, Xavier Dye (12) begs to differ.
"I've seen straight A students completely quit doing homework back in Oklahoma," he said. "Students are burned out and tired at this point of the same exact thing for 40 weeks a year. Senioritis hasn't affected me, and I'm sure hoping it won't."
It should be in one's most paramount efforts to avoid senioritis. Given short or long-term results, senioritis has had an impact on almost every Radford senior. So what can a senior do to mitigate such a phenomenon?
Students should… retain a demanding school schedule filled with one or two AP classes, occupy themselves with extracurricular activities (sports, clubs, and organizations) to make their weeks busy yet practicable to work with, and last but not least, enjoy the senior experience. Though this year can be a time for celebration, there still stands hurdles yet to be surpassed. But fear not, graduation is just around the corner.