Mann Publishes First Book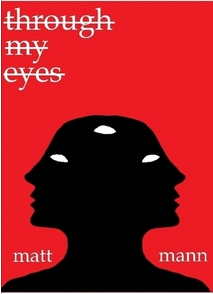 Junior Matthew Mann may seem like a typical teenager, but he's a young man with a lot on his mind. He kept a journal of his thoughts, and recently became a newly self-published author. "Through My Eyes" is a 119-page book expressing Mann's views on society, philosophy and political commentary.
Mann's overall inspiration for this book was his analysis on society and how it's affecting this generation.
"There are these really horrible things going on that we don't exactly talk about like wealth inequality, or racism or sexism where our generation thinks they have this understanding of what it is but in reality they don't," he said.
The first chapter of "Through My Eyes" discusses freedom of speech. One of the major topics discussed in this chapter is feminism.
"Personally I am a feminist. I support the equality between men and women. However, that's not what the modern feminist movement degraded into. It eventually turned into this whole 'ra ra' all men must die thing, which really countered the original point in the first place. So, by exposing these points, my goal is to try to not even change the world on my own, but spread this message out there that the world can be this better place and the first step in order to bring about change is you need to inform people."
Mann started and completed the book during fall break in October. With a lack of Advanced Placement work and "nothing to do," he picked up his pencil and expressed his views in the form of "Through My Eyes." Three months later, the book was published.
With such an outspoken view on society, Mann's ideas often clash with people close to him. He sometimes finds himself in heated discussions with classmates on clashing opinions.
He addresses these situations by saying,"You need to understand that there are some points where you can't change everybody. You can still try to get your voice out there and try to explain your reasoning, but don't just make a statement and not explain it. If you're going to make a claim you need to fully explain why things work which is, again, one of my disagreements with the American school system. The whole 'we teach kids what to think not how to think.' That's the main point I want to get across with disagreements in my pieces, which is mainly just if you can't change their mind, don't bother trying to fight them on it because that is not going to get much accomplished."
Some of Mann's biggest inspirations include notable individuals such as Ghandi, Martin Luther King Jr., Cesar Chavez, and Che Guevara. He is inspired by their revolutionary ideas, and how they are walking evidence that individuals can make a difference in society.
What's next for Mann? In terms of future plans, he is unsure, yet determined.
"The route my parents kind of forced me through is being an engineer. I don't want to be an engineer. I like math and and all but Physics is more my interest. Instead of being an electrical engineer or a computer engineer I'd rather be an astrophysicist."
Despite these plans, Mann still has dreams of making the world a better place. His goal is to do this through a form of silent resistance, whether that be with writing or getting involved in politics.
In terms of writing, he is currently working on his second book he's calling "Defining Liberty." However, with his first book established, his main goal as of now is to focus on delivering the message that "Through My Eyes" holds.
The book alone is $3 on lulu.com with a shipping cost of $10. Matt reveals that the best way to get his book is to go to him and purchase the book in a group of five to combat the shipping costs.
Mann said that he hopes people will read his book with an open mind.
"I'm a Buddhist Communist, by the way, and a lot of Americans don't understand what those things actually are. So if you are actually interested in what I have to say, in expressing other people's views, you would read my writings with an open mind instead of just knowing what I stand for and making assumptions."