Kill Senioritis Before it Begins: How to get through your senior year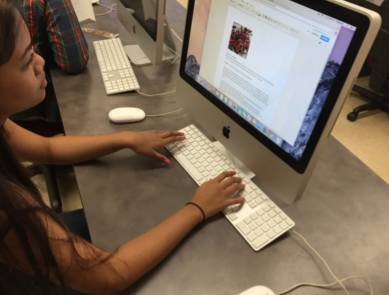 1. Focus on your grades. Even though it is your final year of high school, your grades still matter, so complete your assignments. This also applies to students who already received acceptances to their colleges. Colleges will look at your final grade, and if they see a drastic change, you may find yourself with lower financial aid opportunities, and possibly revoke your acceptance. Do not put yourself in that position, seniors!
 2. Plan as much as possible. It can become overwhelming when you have to maintain good grades, look and apply for colleges, extracurricular activities, work, exams, and make time for your family and friends. Keep track of everything you need to do, by buying a calendar or a planner. Write down important dates such as application deadlines, practice times, test and project deadlines, SAT or ACT dates, and other important tasks.
3. Kill bad habits before you graduate. Once you develop bad habits, it's hard to get yourself out of it. Do not make it habit to turn in assignments late, incomplete, or below what you are capable of. This will make it easier when you are in college, because you already know what needs to be done and how it needs to be done.
4. Push yourself, but not too far. Do your work, but do not let it take over your life. Don't join extracurricular activities that you do not like just to impress colleges. If it becomes a distraction to your school work and it is not mandatory, you should consider dropping it until you have the time to focus on it if you wish to continue it.
5. Remember to do and turn in your homework! We all know how easy it is to get caught up in the excitement of prom, exclusive senior events, sports, and just having friends with your peers. But, your homework is important! Some teachers make homework a large portion of their students final grades, so you should make sure you turn in as much as possible. Make sure that you have all of your homework in an area in your bag that you check frequently, or try setting reminders.
6. Understand that THIS IS YOUR LAST YEAR of high school. Do not make this year all about college. It is a very big part of your year, but you need to remember that you are still a high school student, and have other obligations. You can get through it. [tip submitted by Emma Winters (12)].
7. Don't stress about college acceptance. College acceptance is a very large part of senior year for those who plan on attending college, but do not let it stress you out. Stress is a "symptom" of senioritis, and you should try to avoid stressing as much as possible.
8. Spend time with your friends.  For those who are leaving the state for college or other things, you will not see our friends for a while. Spend time with them when an opportunity is available, especially your close friends or those who are underclassmen.
9. Don't take your textbooks for granted. LOVE THEM. You will have to pay for all of your books once you are a college student. They are not cheap. You should love the textbooks you borrow from school before you have to start paying.