How to Achieve Beachy Waves and Curls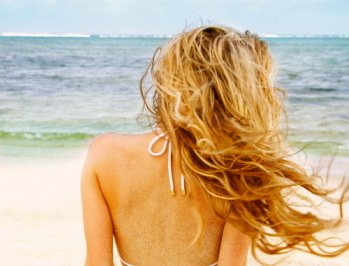 Wavy hair or curly hair is any girl's best friend anytime of the year. If you are someone who loves the beach-waves look or the romantic curls but you don't like damaging your hair, these tips on heat-free waves and curls are perfect for you.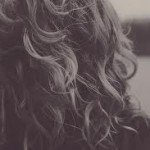 The first look that you could go for are soft waves that look like you just came home from the beach. All you need is a braid, a hair-tie, and some time. First, braid your hair in a traditional 3-part braid and let it dry. It's best if you sleep on it overnight to give it plenty of time to dry. If your hair doesn't dry very quickly then you might want to give yourself a couple of hours before you go to sleep to let it dry too. If you have fine or thinner hair, you might need to add a little hairspray in there too, just to give your look more staying power throughout the day.
The second wavy hairstyle is just as easy, but gives you a little more wave.  All you have to do is separate your hair into 2-parts. Then, French braid one side of your hair and then the other. Do the same as the first style, let it dry and maybe add some hairspray. This will give you more of the kinky waves.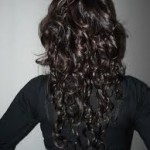 If you want kinky curls that are also heat-free you will need an old T-shirt, some scissors, and a breathable hair net. To achieve these curls, first cut your T-shirt into small strips long enough to wrap around your hair. Next wrap your hair around the strip and at the end tie a knot close to your scalp. Do this in small or large sections throughout your hair, depending on how big you want your curls. When you've finished wrapping all of your hair, put your hair in the hair net and sleep on it.
The last hair style is the easiest to do, but the most time consuming starting from when you get out of the shower and towel dry your hair. Separate your hair into four or five sections. Twist your hair away from your face for the front sections to give your hair a wind-blown look. Twist every section of your hair and just keep twisting until it dries. The results are beautiful, but if you don't twist until each part of your hair is dry, it won't work. So keep twisting.
Heat-free hairstyles are the way to go if you want to maintain healthy and shiny hair. Putting heat on your hair on a daily basis can be very damaging. These hair tips may not work for every type of hair but if you think they might work for you give them a try.