Restaurant Review: Patrons Experience a Little of Australia in Hawai'i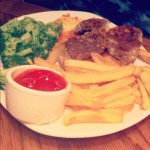 "Hello Aussie. Welcome to the Outback." With four locations on the island of O'ahu, Outback Steakhouse is becoming increasingly popular. Outback has friendly, efficient servers, and serves tasty food that's cooked to order.
They offer grilled steaks, fall-off-the-bone ribs, seafood, made-from-scratch sides, and even salads. One of my favorites from the menu would have to be their clam chowder with a loaded baked potato. Outback also offers many appetizers, such as the chicken artichoke flat bread or the coconut shrimp.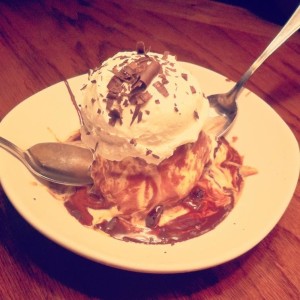 Prices are very reasonable, especially if you're willing to sacrifice a few more dollars for some delicious food. Their quality of food, and ambient setting contribute to a fun, relaxing, escape to the Australian outback.