Denny's Wins the Gold in Value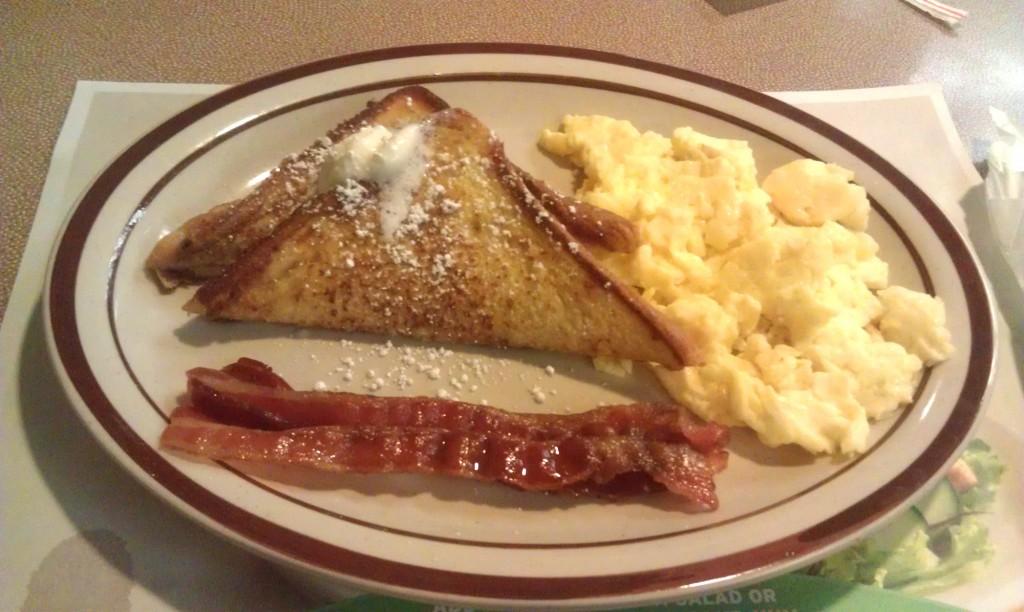 Denny's is my personal favorite. The food is delicious and everything is cheap. Plus, the restaurant locations are conveniently located in Kunia, Kapolei, Kaneohe, Aiea, and Waikiki. With six Denny's Restaurants located on the island, and all of them open 24/7 with the exception on holidays (a reservation is not necessary), customers can eat their fill while watching their wallets.
Known for its budget-friendly prices, Denny's also has a $2, $4, $6 and $8 value menu. For $2, you can get a stack of pancakes or a biscuit and gravy. For $4, you can get all you can eat pancakes. That's right, all you can eat for $4. For $6, you can get the french toast breakfast (which is what I got) or you can get a classic burger. And for $8, you can get a tasty chicken Parmesan or some spicy steak.
When I went to visit Denny's, the food was amazing. The pancakes and French toast were cooked to perfection and the hash browns that I ordered were phenomenal.
Unfortunately, I did experience some cons. The service was slow considering there were only a few tables that were occupied in the restaurant. The hostess was really hard to understand. I was afraid that she would order the wrong meal and it would take me twice as long to get my food.
However, she did tell me a secret: If you want to order one side of hash browns, don't. Order two kids menu hash browns instead. She said you'll save a dollar and you'll get more than the regular size.
I would recommend trying Denny's pancakes or their new cheese menu which includes breakfast sandwiches and cheese-filled omelets. Even though IHOP offers more variety, I still think Denny's wins the gold.