Back-to-School Shopping Shows Off Eye-Catching Looks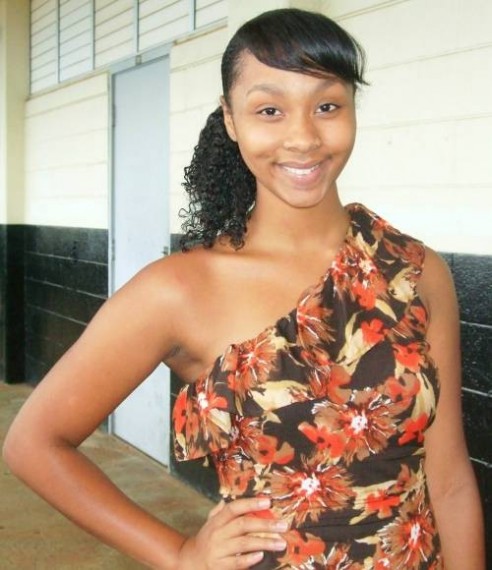 Everyone wants to hit the school-scene wearing the trendiest, newest clothes. Back-to-school shopping gave many people the opportunity to try new styles and explore their creativity. A quick scan of the hallways reveal girls in crop tops, high-waist shorts, and funky sandals. Boys rock skinny jeans, Vans, and their favorite teams' snap-backs.
Classic and Bohemian pieces are what interest Abrianna Lee, a junior, whose fashion ideas are all her own.
"Some of the fashion trends or styles I'm into this year are vintage and Bohemian," Lee said. "Most of the ideas that I use in my outfits come from my brain.
Hannah Dun, a sophomore, talks about a few of her favorite stores. "I love the Hollister and Gilly Hicks Girl look," Dun said. "Also, Pacsun's new prints are pretty fun to wear this year as well." Sometimes, seeing someone dressed a certain way catches one's eye. Dun shares her secrets.
"I get my fashion ideas off of advertisements, magazines, and store displays. I love to go shopping and am always looking for the latest fashion trends," she said.
Magazine ads and newspaper articles hold ideas for people to make their own. Tyler-Rae Gante, sophomore, mentions where she gets most of her ideas and trends.
"I get my fashion ideas from when I see my friends, in magazines and television," Gante said. Television is also becoming a popular place for fashion trends. Television shows like Pretty Little Liars, Gossip Girl, and Bad Girls Club are all ways to spread ideas to the young teenage crowd.
Stores like Hollister, Abercrombie and Fitch, and Forever 21 are becoming increasingly popular. Forever 21 offers low prices, and Hollister has a little something for everyone. Gante shared some of her favorite places to shop.
"I like Hollister a lot and Express," she said.
Whether you're buying the essential basketball shorts and t-shirt, or going over and beyond with sequined Tom's shoes, you have the capability of expressing yourself through your own personal style. It doesn't matter if you like the laid-back look or the high-fashion seasonal trends, you can express yourself through any means. Using your personality and creativity to find your style of dress can lead to some really fun results.