Varsity Baseball Takes Home OIA D2 Title
This year's Varsity baseball team entered the season with ruthless competitiveness, an unrelenting desire to win, and came out winners. The Rams persevered, exemplifying commitment and a strict work ethic on the baseball field, and they came out on top at the OIA Divisionals II Championship with a score of 14-2.
"This season, the team has been working really hard all year and it has paid off," first baseman Matthew Lukins (11) said. "Coming back as a champion feels great and it gives us great energy going into states."
The team demonstrates the spirit of ambition in their rigorous practices, on and off the field. Their closeness contributes to their success in athletics, as they can motivate each other to push their abilities to the next level.
"Having a big team is great," center fielder Damon Nelson (11) said. "We all work together really well because we push each other to be the best we can be."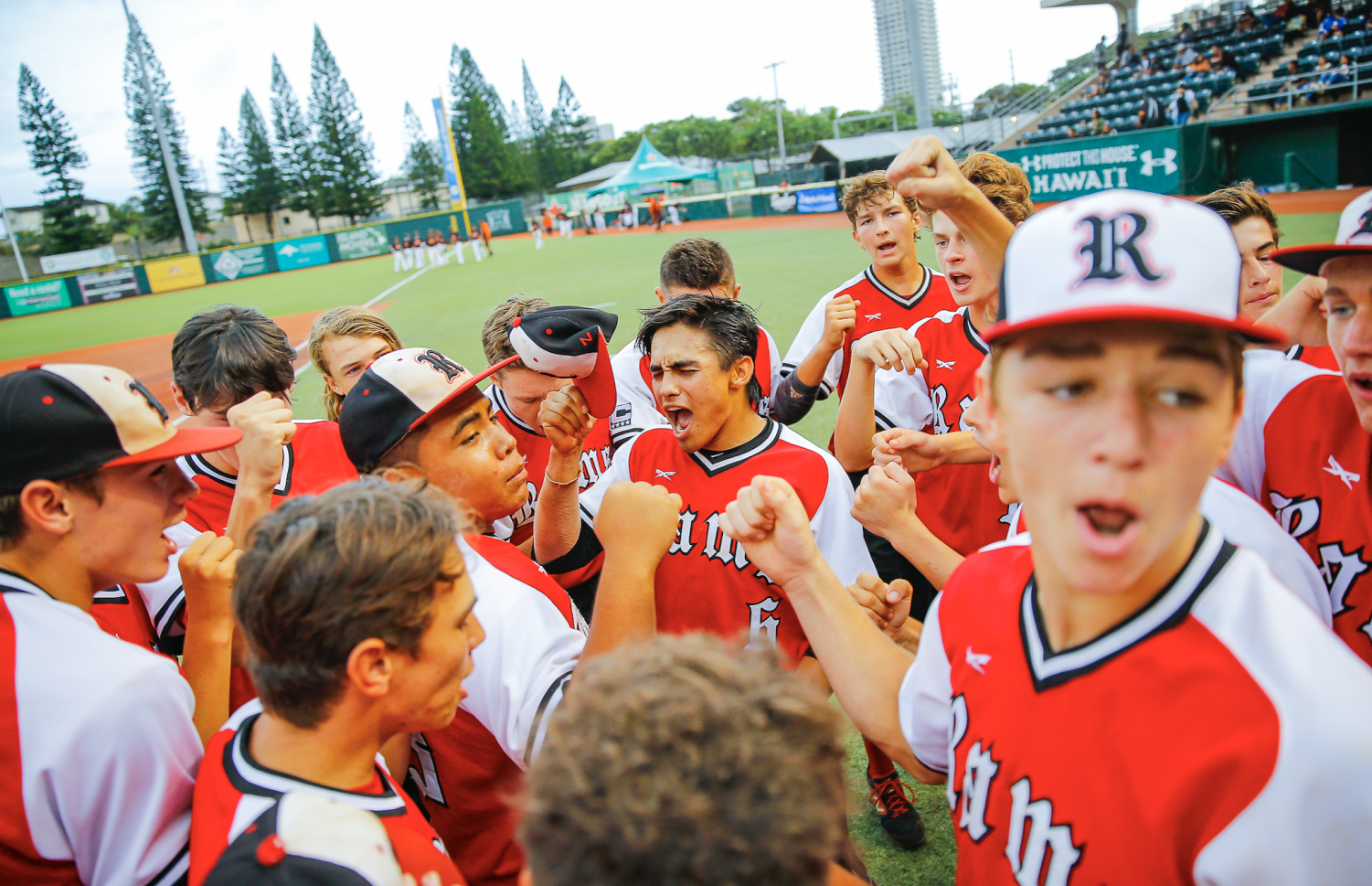 Pitcher Daniel May (11)  believes it is one of his roles to ensure that the team is comfortable working well with one another. Both he and Isaac Proffitt (11) agreed that what makes them work together as great athletes is their brotherhood-like bond.
"I think that we have accomplished most everything that we have wanted so far," Proffitt said. "We have big stepping stones ahead of us but I am confident in our ability to accomplish what we want. The team is pretty solid. We work very well, just because we spend so much time together."
While being a team player is an imperative quality in this sport, it is equally essential for the players to dedicate their time to practice on their own time.
"In my opinion, baseball is the hardest sport to play," left fielder Michael Gauna (12) explained. "What really sets it apart is the amount of mental training that goes into it, such as being mentally prepared and ready to bounce back. It's more of a team sport but individually your success can benefit the team in some ways."
He said, "I work on my craft day in and day out. I'm always at the cage and field working on hitting or my throwing mechanics to get myself into a better position to help the team when the time comes to it. I place myself in situations mentally to help myself overcome them in the real deal. I work hard in the weight room and on the field."
The team has tasted success by making it to the state championship and is proud of how far they've come, but still homes to "bring the big one home."
"We've been putting in work for nearly a year now, and that's brought us here, so if we just keep doing what we've been doing, I think we should be able to bring it home," Proffitt said. "Baseball is a thinking man's game. I think that is what's beautiful about it. Baseball is all about your ability at being mentally tough as well as having endurance throughout the season."