Swim Team Takes on Changes
Radford's swim team experienced a few changes from last year.
Former swim coach Kevin Arakaki moved to Kentucky and accepted a job as assistant coach for the University of Louisville's swim team. In addition to a new coach, the team is adjusting to a new pool location at Aiea pool and new practice dates.
After months of searching, Radford's new swim coach is Ashley Rueda. Swim practices are every Monday, Wednesday, and Friday at the pool doing swim sets. On Tuesdays and Thursdays, swimmers weight lift and dry land for about an hour.
Team captains Jake Palmieri (11) and Helen Wilson (11) will continue the legacy of Nathaniel Gartner, last year's swim team captain. This year they decided to have co-captains.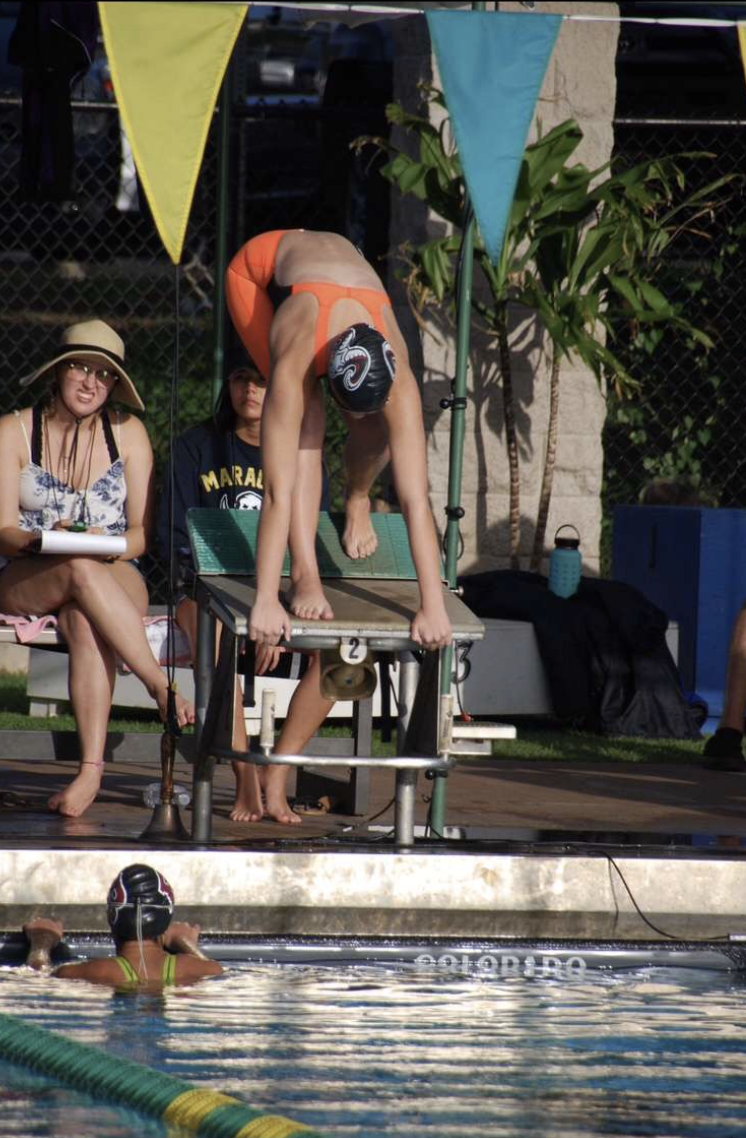 "I miss the amount of people the relays and the overall level of camaraderie, but we have yet to delve into the season this year, and that may change things," Palmieri said.
Thirteen swimmers including one senior are on this year's team.
"It's been hard adjusting to the new coaches and the new team, but I am definitely making the most of it," Helen Wilson (11) said.
Swimming is a sport that has much to do with bettering and beating individual times and has little to do with beating everyone else.
"Swimming is not only a physical sport but also a mental one that takes a lot of hard work and determination," Wilson said.
There are four different strokes that are used for swimming: breaststroke, butterfly, freestyle, and backstroke. Swimmers generally swim at what they're skilled at and push themselves to acquire the best times for that stroke.
Some of the most common races are 50s, 100s, 200s, and even relays. The way to measure the number of laps is knowing that the length of the pool is 25 meters which is one lap. So, if you have a 100, swimmers must complete 4 laps back and forth.