Varsity Boys Basketball Opens New Season With New Coach
Rams varsity basketball team opened the season with a new coach, Travis Armstrong, and ended the season with 5 wins and 13 losses.
Cameron Copeland (11) said that having a new coach forced players to adapt to his style.
"[T]hings [were] a little different," he said, but noted the team's undefeated spirit.
"I see that we've improved from our first game with our new coach," Copeland said. "In the beginning it was kind of rough, but we didn't give up."
It was with this never give up spirit that teammate Jordan Pender (11) noticed the growth in his teammates' skills on the court.
"At the beginning of the season we weren't doing our best," he said, but "as individuals, we improved a lot. I'm seeing good things from my teammates like better shots, defense, [and]dribbling."
Pender, who has been playing since his freshman year also observed a change in the team.
"I saw that our defense improve tremendously from last year. This year I believe we had one of the better defense in the OIA west," he said. "Also, our transition offense got better. We scored a lot from it and it's what kept us in the game we played."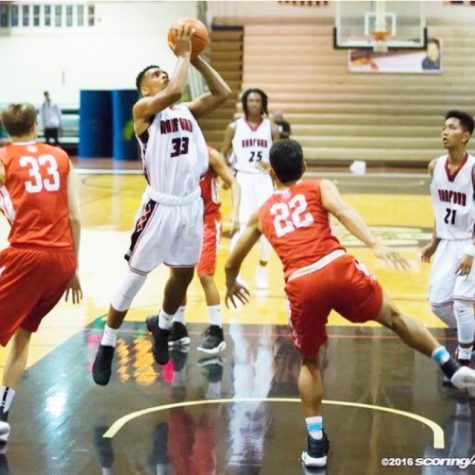 Despite the losses, Pender said that he believed "the team performed well."