Girls Volleyball Slams through Playoffs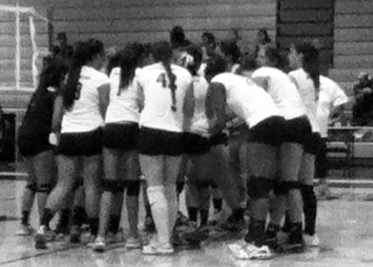 In the girls volleyball playoffs, it could have ended with the Rams last game of their season. The only way it could have been their last game if they lost. The team who won the best of five rounds would continue their season, while the other team would fade away. The girls took the first round against Kaimuki with a score of 25-19.
The Rams constantly used three hit plays: bump, set, then spike. Rams player #7 saved five balls from slamming into the ground. She slid on the floor and made contact with the ball, sending it up for her teammates to play it over the net. The fastest spikes were made by Rams player #23.
The second game was taken by the Rams with a score of 25-15.
The Rams won the third round with a score of 25-14, and a chance to play for the championships on Oct. 6.