Jurassic World Breaks Records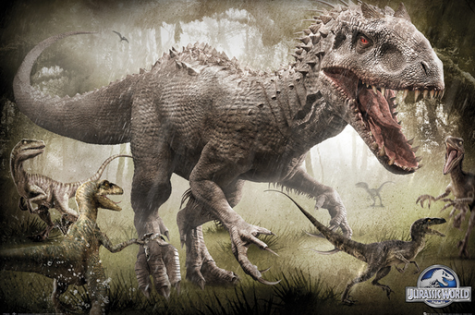 Jurassic World made its summer debut on June 12, and it had people, including myself, eager to hit the theater to see its latest dinosaur creation.
The film depicts two kids who visit their aunt at her job, a new theme park called Jurassic World. The park has a surprise. In order to attract more people to their venue, park scientists create their own dinosaur from multiple animals and other dinosaurs. As you would expect, something goes wrong. The man-made dinosaur escapes and kills anything in its sight.
Hawaii residents may recognize the scenery featured in the movie, as it was filmed on the same island as the original park, in Kauai.

I loved that there was a new dinosaur and thought it was cool because of its details, and its massive size. I welcomed the new characters, like the brothers and the Navy Seal veteran, because its additional back story to the original movie plot. I enjoyed how they brought back the old park, and the old scientist from the first movie that started it all and now has been brought back to the new park. There was nothing in the movie that I disliked.