Book Review: 'Girl with the Dragon Tattoo'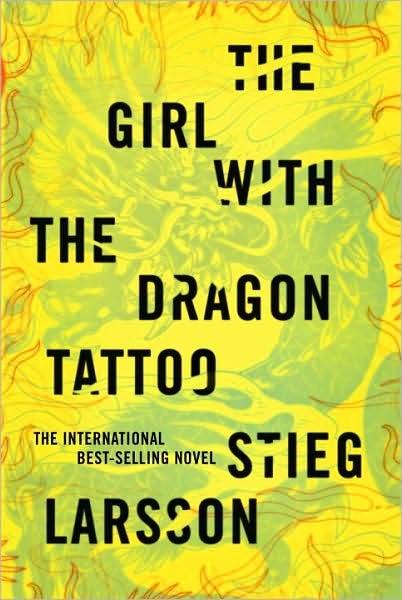 Other than the "Twilight" saga, I hadn't been immediately enticed with any book series before. That was, until I read the "Girl with the Dragon Tattoo" by Stieg Larsson, a Swedish author and journalist.
When Larsson was 15 he witnessed the gang rape of a young girl, named Lisbeth, who inspired the heroine Lisbeth Salander and the theme of sexual violence against women in his books.
The novel, set in Sweden, revolves around a number of different characters, their lives, and how they all tie together. Mikael Blomkvist, an investigative journalist for his magazine Millenium, devotes his career to exposing scandals in the government, big businesses, and so on. After losing a libel case involving true allegations that he can't prove about  industrialist Hans-Erik Wennerström, he's sentenced to three months in prison and loses his life savings to paying off fines.
Henrik Vanger, a retired industrialist, employs Blomkvist to solve the mystery of what happened to his niece, Harriet, 40 years prior and offers him information on Wennerström and enough money to set him up for life. Blomkvist realizes he can't solve the case without a research assistant and hires Lisbeth Salander, a freelance surveillance agent, researcher and expert hacker, to assist him.
Salander, who is under guardianship, isn't allowed to take care of her own finances and has to ask her guardian, Nils Bjurman, for money whenever she's in need. Bjurman, who Salander describes as a sadistic pig, uses his position as her guardian to sexually abuse her in exchange for her money. Eventually, she meets Blomkvist through the company she works for, Milton Security, and together they work to solve the mysterious disappearance of Harriet Vanger.
If you've read any of my other reviews, then you know I won't ruin the ending, but I will tell you that I was very satisfied with how the book ended, and how it led to the sequel "The Girl Who Played With Fire," that focuses a bit more on Lisbeth, her life, and how she ended up under guardianship.
This book is an exciting mix of family, love, murder mystery, and financial intrigue. The fact that Blomkvist was a journalist made the book that more interesting for me. I loved reading how he took his stories to the next level, and never stopped until the crooks were exposed. It's a stunningly intelligent novel about society at its most hidden, and about the intimate lives of a brilliantly realized cast of characters, all of who were forced to face the darker aspects of their world and of their own lives.