Top 5 Upcoming Video Games of 2021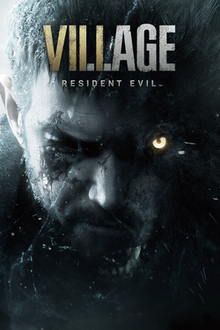 After a successful 2020 year for the video gaming industry, 2021 looks to be even more promising with many more new video games coming out with even higher expectations due to the next-gen consoles being released. Here are a few of the most anticipated video games coming this year:
Resident Evil Village
"Resident Evil Village" is an addition to the "Resident Evil" franchise and will be the tenth major installation to the series, and will release on both PlayStation and Xbox on May 7th. "Resident Evil Village" takes place after "Resident Evil 7: Biohazard," and follows the same storyline. Capcom has delivered every time they come out with a new "Resident Evil" game, full of scars and fun gameplay. "Resident Evil Village" has high expectations and looks to be one of the best and upcoming horror games of the year. 
Returnal
"Returnal" is a third-person science-fiction horror game published by Sony, and it will be exclusive to PlayStation 5 users. It will be released on April 30th. The game follows a character named Selene as she searches through the barren landscape of the world her ship crashed on. Throughout the game, players will discover that the planet changes with every cycle it takes, making gameplay much more interesting. 
Halo Infinite
"Halo Infinite" is going to be an Xbox exclusive as it always has, and plans to release sometime during this year. "Halo Infinite" was supposed to be released last year but the developers decided to put more into the game before its release. "Halo Infinite" looks to be one of the biggest Halo releases yet and has very high expectations from long-time Halo fans who were disappointed with the fifth Halo 5. "Halo Infinite" picks up right after the ending of "Halo 5: Guardians" and continues Master Chief's story. 
Far Cry 6
"Far Cry 6" is easily one of the most anticipated games of the year and is the sixth main installment of the "Far Cry" games. Like "Halo Infinite," its release date is set for 2021 but there is no exact date. It will be available for both PlayStation and Xbox. In "Far Cry 6," you play as the son of the President of a fictional island called Yara, as the President is constantly being violently attacked by guerrillas and protesters, as you try to fill your father's shoes.
Dying Light 2 
"Dying Light 2" is an upcoming survival horror action role-playing game developed and published by Techland that will be released for both PlayStation and Xbox on December 31st. Since the first "Dying Light" game was released, players began to immediately ask for "Dying Light 2." It's been a long time since the release of "Dying Light", so fans are hoping "Dying Light 2" would be worth the wait. "Dying Light 2" will be like the first game, as players try to survive during the zombie apocalypse whether fighting off zombies with a variety of weapons or running using parkour.
Overall, there are going to be so many good games coming out this year and it has the gaming community excited. With the release of next-gen consoles, one can only imagine how good these games will look and perform.