'Deadpool' Ranks in Top 10 movies of 2016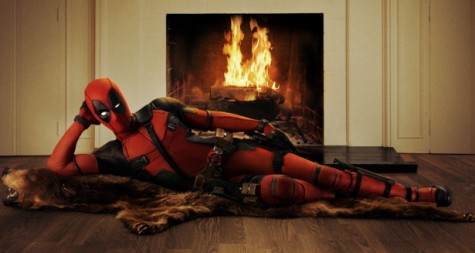 Marvel Comic's comical superhero Deadpool, entered theaters around the world on Feb. 12.
Deadpool is a Marvel Comic movie following the life of Wade Wilson, a genetically mutated superhero. The film features familiar faces such as Ryan Reynolds, Morena Baccarin, and Gina Carano.
On opening night, 20th Century Fox and Marvel Entertainment's new film raked in $47.5 million. By Feb. 28, it made $285.6 million in North America, and $324.2 million in other countries. For a film that was given a budget of $58 million, it did extremely well, profit and content wise.
SUMMARY
Wade Wilson, portrayed by Ryan Reynolds, is a cancer patient who seeks help to cure it from a mysterious organization that is known as "Weapon X." When he arrives, Wade is subjected to harsh treatment, which results in a genetic mutation that cures his cancer and makes him superhuman, but gives him a grotesque appearance. Wade then begins his comedic and action-packed adventure to track down the doctor that disfigured him, Francis (alias Ajax. Yes, like the dish soap).
REVIEWS
As we plunge further into 2016, more movies are being put into production and reviewed. Critic website "Rotten Tomatoes" placed Deadpool in the top 10 movies of 2016 as of now.
Deadpool is not for those with a weak sense of humor. Though the jokes are quite vulgar or crude, it is still a very enjoyable film.
Personally, it is the best movie I've seen this year. The mix of action, comedy, and romance created a feel most superhero movies do not.