After a two year wait, almost 10 million viewers tuned in on New Year's Day to watch the third season of television show, "Sherlock," on BBC One.
Season one was broadcasted in July 2010, earning a viewership of some 7.5 million, while season two earned an average of 8.5 million watchers in 2012. On Jan. 1, some 9.7 million turned to BBC One in order to watch the long anticipated show that follows the life of Sherlock Holmes, a consulting detective.
"Sherlock" has three seasons, composed of three episodes that last for 90 minutes. Produced by Steven Moffat and Mark Gatiss, "Sherlock" is an adaptation of Arthur Conan Doyle's book series, set in modern day London instead of the original Victorian era.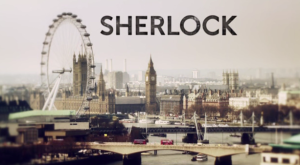 Sherlock BBC is full of action, suspense, and comedic moments that draw the attention of its audience. The main characters, Sherlock and John, are portrayed remarkably well by their actors, Benedict Cumberbatch and Martin Freeman, respectively, who were busy with works such as "The Hobbit."
Story continues below advertisement
In episode one, "The Empty Hearse," Sherlock Holmes returns to 221B Baker St. after leaving London for two years, giving his colleagues the impression that he had committed suicide. Encountering his companion, Dr. John Watson, the consulting detective attempts to reunite with his friend and convince him to assist him in a solving a case about an impending terrorist attack. However, Watson established a "normal" lifestyle with his fiancee, Mary Morstan, who he marries in the next episode, "The Sign of Three." By the end of the season premiere, Sherlock and John reconciled and ready for further casework.  The last episode, "The Last Vow," introduces the newest villain, a blackmailer named Magnussen, who acts as Sherlock's enemy.
Due to its successful rating, producers of the British television show discussed releasing season 4 in December 2014 according to BBC's interview with The Sun; however, all talk is theoretical.
Ultimately, Sherlock is a fascinating television show that will leave people laughing and crying at its ingenuity.