Debate Continues Over Separation of Church, State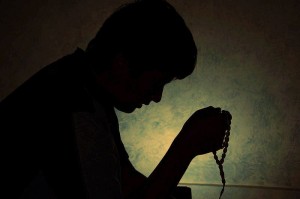 The issue of separation of church and state continues to be a contentious issue, particularly with
regard to prayer in the classroom. Mandatory prayer in school was ruled as unconstitutional by
the Supreme Court in 1962. Some states and school districts still have not fully removed all
prayer-related activities. Some schools will allot a period of a few minutes each day to "silent
reflection, prayer, or meditation," cites the American Law and Legal Information Law Library (law.jrank.org).
However, according to the United States constitution, we need to ensure that no religious
practices are instituted by the school. It's wonderful that the school allows prayer or other
religious activities during free time at school. This is a right that must never be taken away, and
is clearly outlined in the First amendment.
On the other hand, however, we have to make sure that no laws are made that impose religious
values or practices on our students. The reason for this is that the United States is supposed to
be a country of freedom and liberty. If we take away these rights, we're no better than
oppressive regimes like North Korea that try to control what their citizens believe and think.
As for the teaching of evolution in our science classes, I believe that our teachers should teach
students what the scientific community accepts as the most likely theory, which is at this time
evolution. At the same time, though, I think it would be best if teachers at least acknowledge that
not everyone is sure that this is what happened and some religions believe differently. I can
understand why some people wouldn't want their kids to learn things that conflict with their
beliefs, but due to separation of church and state, we can not let our educational system be
changed to reflect the tenets of one particular faith.
I'm very grateful that I can practice my religion freely just like every other citizen in the U.S. But,
as much as some people want us to believe this is a Christian nation, America is a secular
country, and separation of church and state is one of our most fundamental beliefs.