Skills Manifest Through Brown Bags Performance
Students had the opportunity of watching their peers with unique skills at Radford's Brown Bags talent show in the gymnasium on March 29. Four categories were showcased, including singing, singing with an instrument, dance, and comedy. Judges observed and narrowed down who they believed deserved to win. Winners representing our school will compete with other schools' winners statewide who won in the same category on April 27 at the Hawaii Convention Center.
Singing
Senior Alyssa, or "AJ" Lacap won first place in the singing category after harmonizing to one of her favorite songs, "Best Part" by Daniel Caesar. Lacap chose the song because it reminded her of her significant other, Richard Galvan (12) who has been an important part of her life. She confessed that she was a bit nervous at first, but her fear dissolved when she started to sing.
"Since I performed last year and was lucky enough to perform again this year, I felt less nervous singing in front of so many people," Lacap said. "When I'm so into singing, I tend to forget about how many people were watching me and I get less nervous."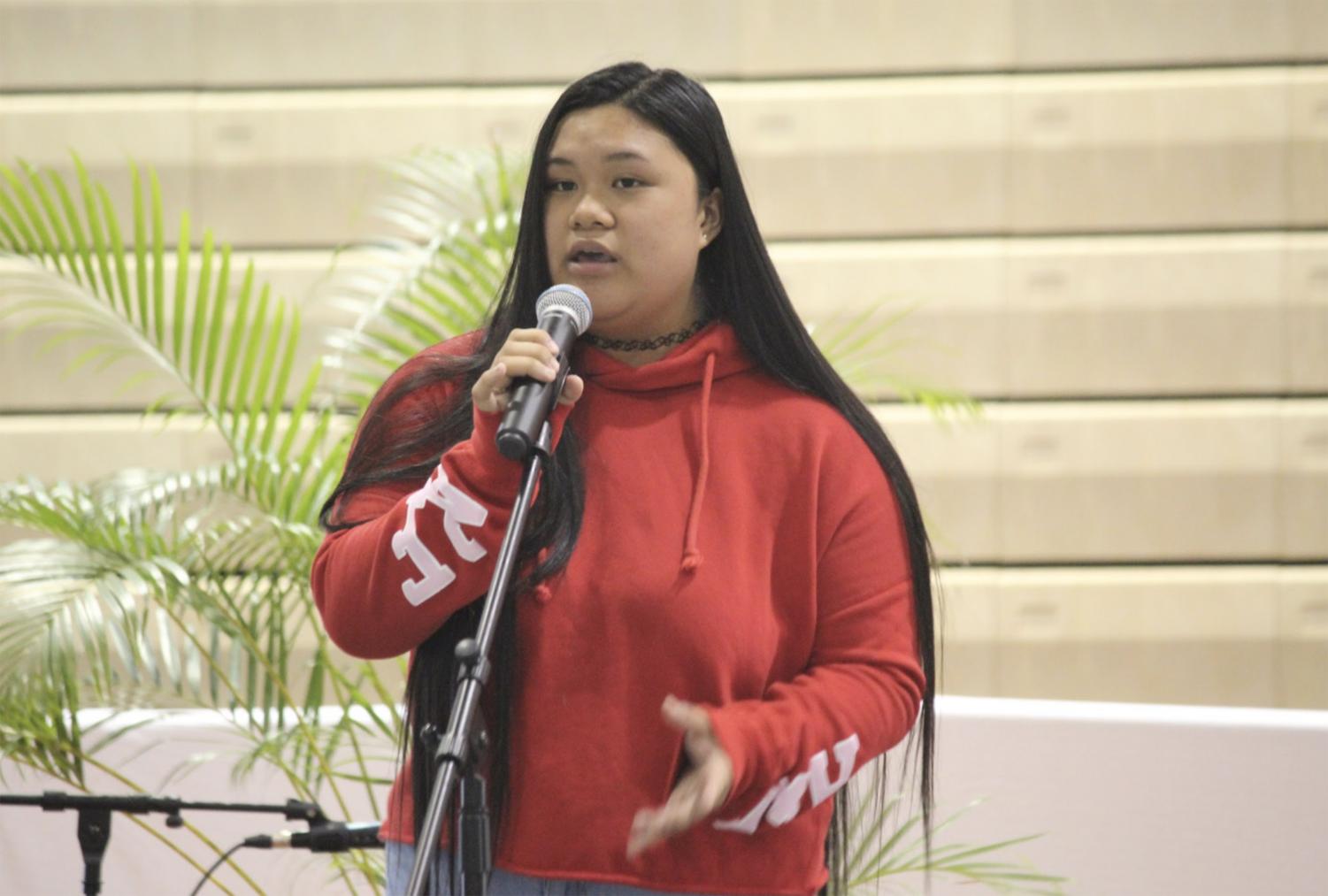 The audience was moved by the passion in her voice and joined in, applauding and singing throughout the song.
"The cheers and people singing along were definitely the reason why I feel so glad to perform," she said.
Galvan loved her performance, and expressed that he was "on the brink of tears."
Singing with Instrument
The first place prize in the Singing with Instrument category was awarded to Tristen Henley (12), as he sang an original song "Remember," accompanied by his guitar.
Before he played, he called up his girlfriend of 11 months, Lucy Ray (10), and dedicated the song to her. The crowd went wild, watching him serenade her. He decided to perform that song because soon, he will be spending some time away from her on a mission for his church.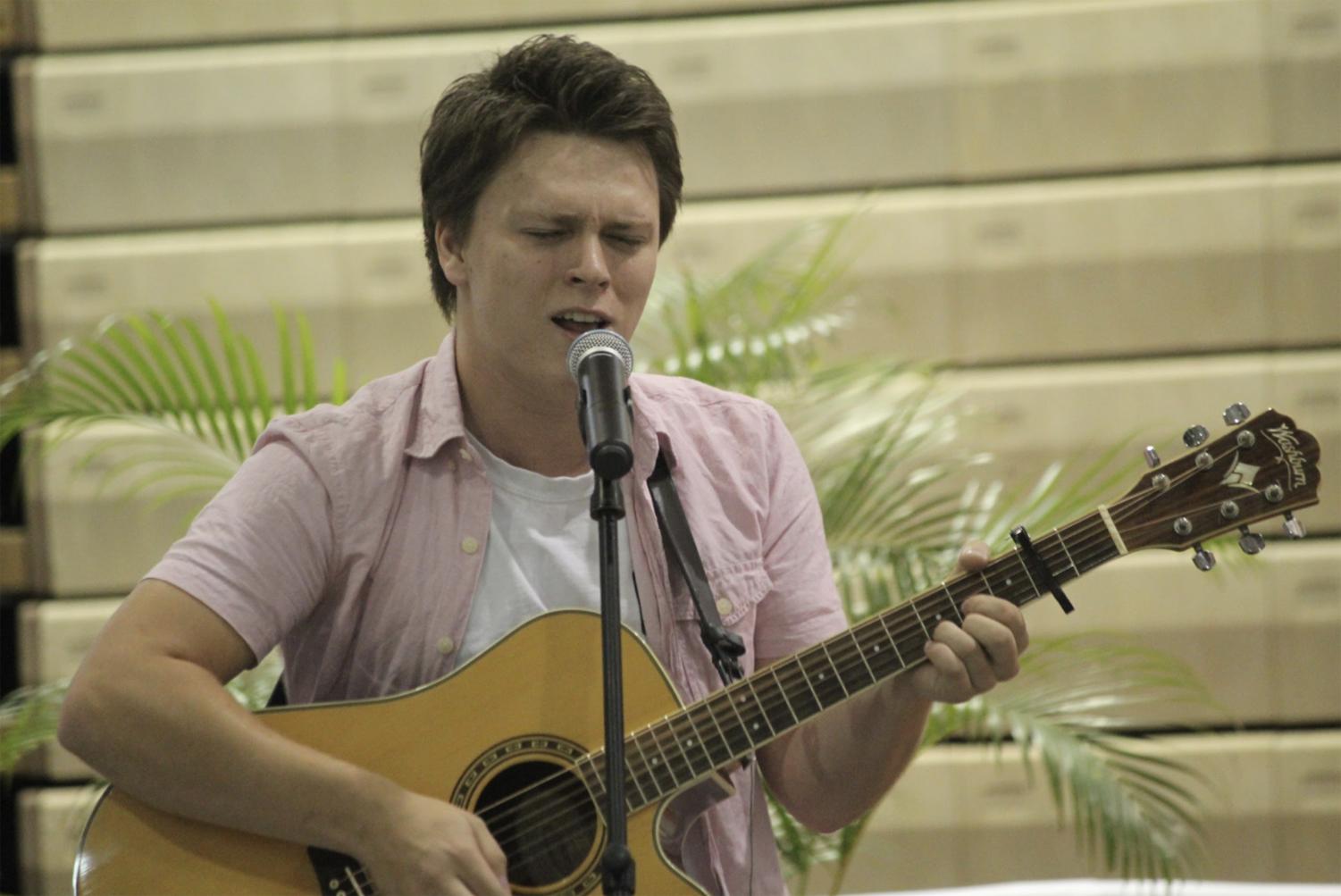 "I really want her to know that I'm willing to fight for our relationship even though we'll be apart for two years. I'm not willing to lose her as my best friend," Henley said. "She and I have been through a lot, and I hope there's much more to come."
The crowd was awestruck by this romantic gesture.
"It was pretty fun," Larose Colquitt (10) said. "I think it was really sweet how Tristan sang for Lucy."
Dance
Dolores Cachola-Tapia (12), Shya Davis (12), and Kalista Schoeman (10) had their fun dancing together in Korean Club, which is why they decided to perform at Brown Bags. They took the stage dancing along to a compilation of the songs "Blackjack" by Amine, "Olha A Explorsao" by Kevinho, "Big Bank" by YG, and "Seven Rings" by Ariana Grande.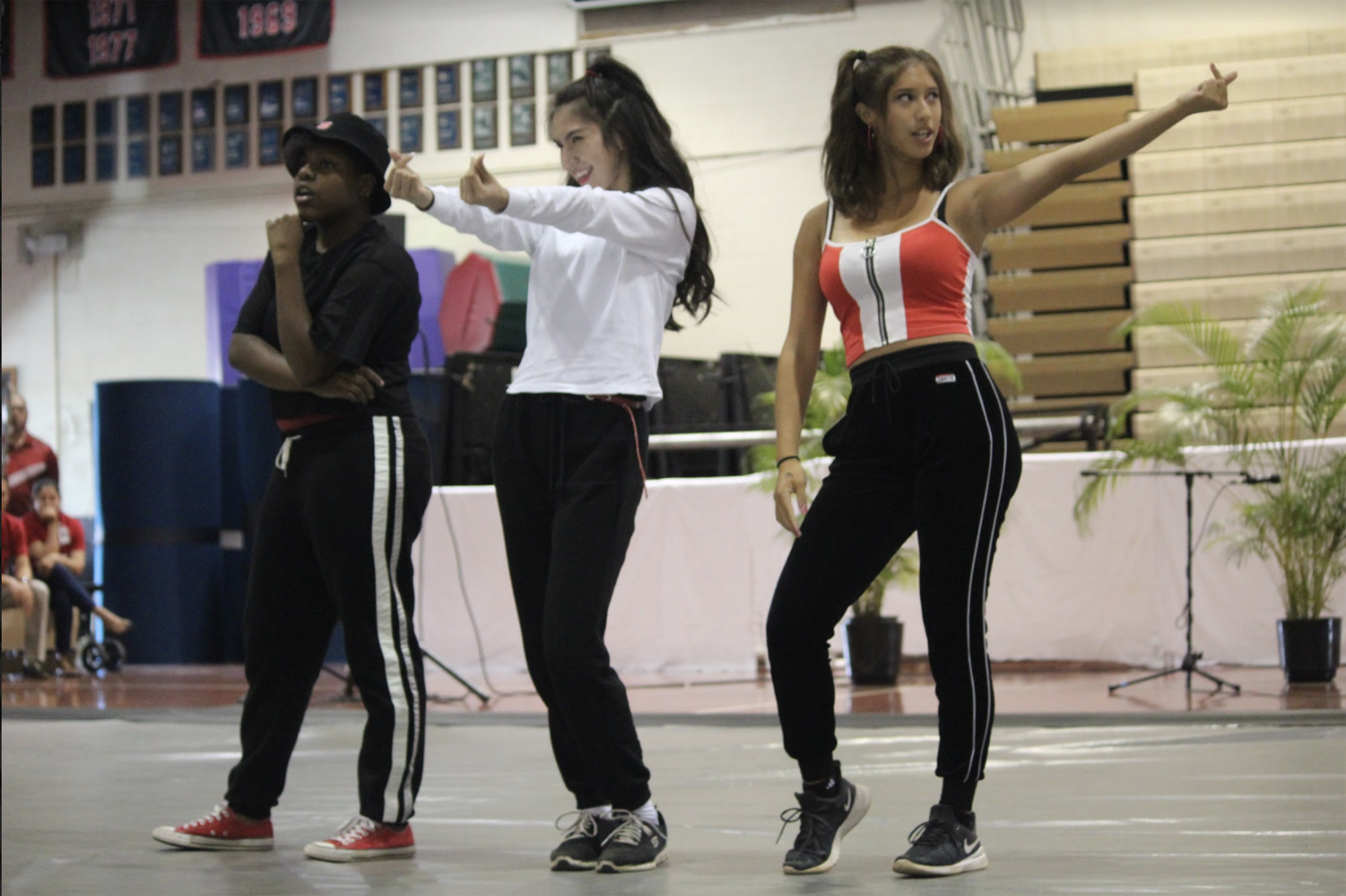 They faced their difficulties, as the girls are all active in school so there was conflict in scheduling practices, not to mention staying in sync while dancing, but said that they worked hard and during their performance, everything flowed perfectly.
"It was a good and fun experience," Cachola-Tapia said, but she confessed that she wasn't necessarily thrilled with the outcome.
"I mean, I'm glad we won and got to perform in front of the school, but it wasn't a satisfying win," she said. "There was no competition."
Despite her slight disappointment in the results, members of the crowd were fascinated.
"My favorite part was the dancing," Bryce Bentcliff (10) said. "I thought it was amazing."
Comedy
Freshman Demarcus Whaley took his jokes to the stage and the audience shared a laugh at his comedy routine. Because comedy isn't often represented in talent shows, he decided to step up.
He came up with his jokes by considering his audience.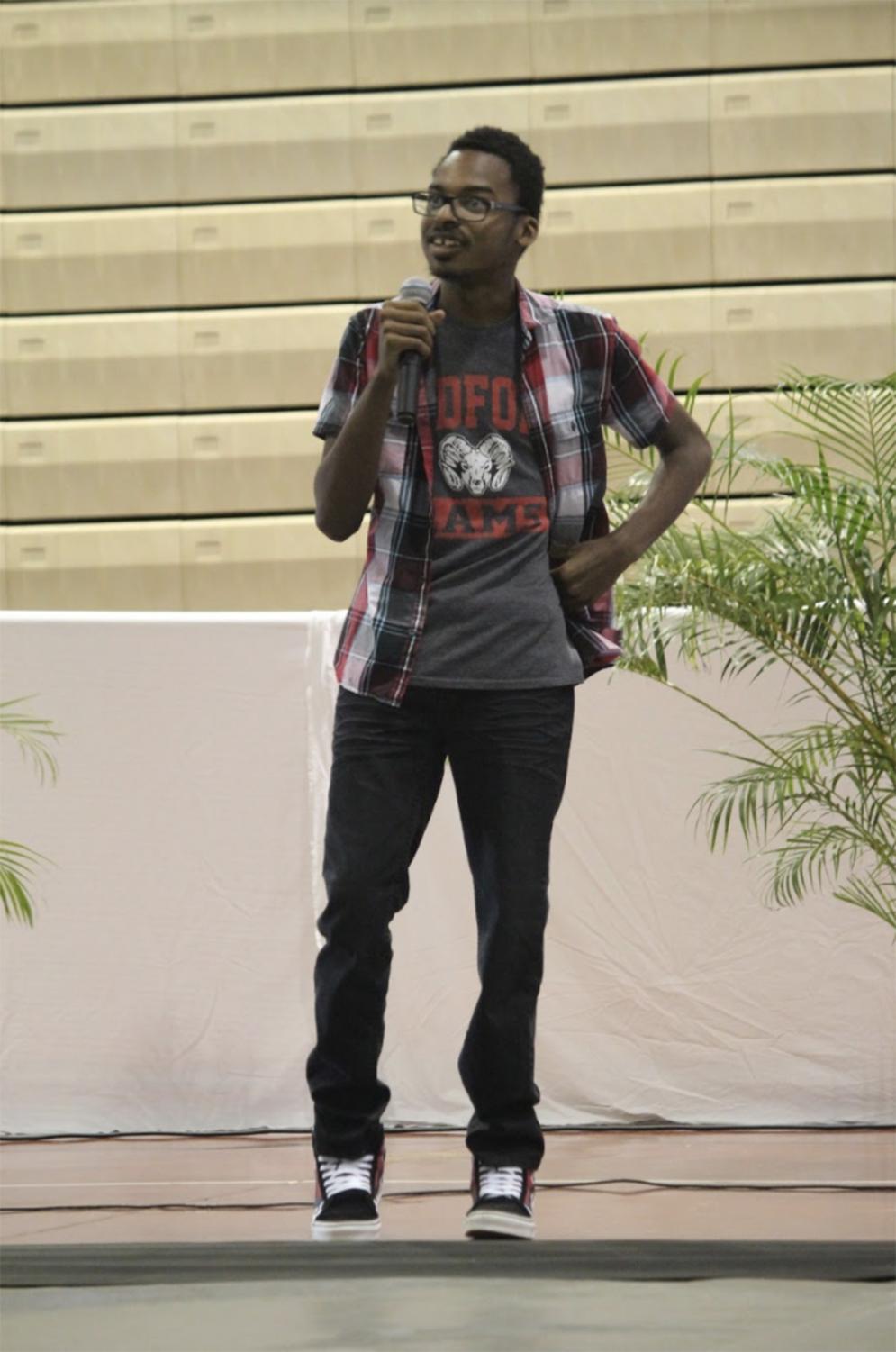 "What comedians do is study and put together what's relatable, and put it in a way where you could reach a certain audience and what they find funny or ironic," Whaley said.
Aside from his laughable skills, Whaley put himself out there as a way to overcome his social anxiety and show the school what he can do.
"Comedy is kind of what I'm good at," he said. "I think I did pretty well, to begin with, but the nerves kind of got to me and I went silent for a little while, but people didn't really seem to mind."
Being that he was the only comedian, he wishes others would put themselves on stage to represent the category more often. However, he still takes pride in his victory and is pleased with the way people responded to him.
Special Guest
As the judges tallied up the scores, 2017 Brown Bags winner and Radford alumna Ciana Pelekai made a surprise appearance and performed "Bottom of the Rainbow" and her new single "Bluff."
"I decided to perform at my former high school because I love sharing my songs and talent with my classmates, faculty, and staff at Radford," Pelekai said. "They have been very supportive through my music journey. I miss it."
She was impressed by the variety of talents performed and encourages them to follow their dreams if what they shared was their true passion.
"Stay determined and focus," she said. "I know it is challenging, however just keep trying and one day you'll be able to have your spotlight. Remember, 'dreams don't work unless you do.' Work for your dream and your dream will come true."