DePondiccello Goes from Navy to Teaching
Navy Junior ROTC instructor Commander Harrison DePondiccello is new to teaching, with two months in and counting.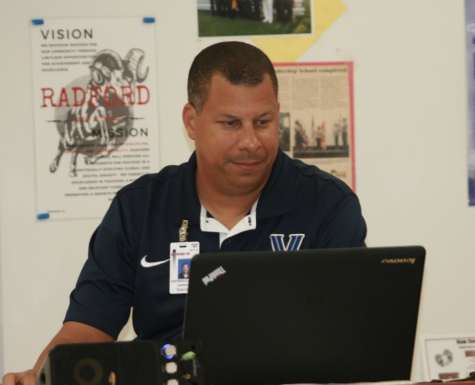 He is originally from Long Island, New York and graduated at the American University with a degree in Business Administration.
He said he is looking forward to "making it through without messing up really bad. Whenever you do something for the first time, you're always worried and nervous about messing up."  
Although he is new to teaching, he already thinks that the most rewarding part about teaching is being able to see students succeed.
Outside of teaching, his hobbies include coaching basketball, reading, spending time with his wife, 25-year old son and 21-year old daughter.
DePondiccello would like people to know that "I'm a huge New York Yankees fan and I enjoy helping others."