Alumnus Returns to Teach
It is Algerico Uganiza's first year teaching at Radford, but it was not that long ago that he was where his students are sitting.
"I graduated and did all four years of high school here at Radford," Uganiza said, "It feels like a homecoming for me. I'm grateful for the opportunity to give back to the community that I grew up in, and to work with a mix of students that are local and/or have a military background. It's a blessing, for sure."
Though he loves his current job, teaching was not always in his sights.
"I joined the Air National Guard shortly after and became a welder, machinist," Uganiza said.  
He graduated from University of Hawaii at Manoa with a bachelor's degree in education. Uganiza started his teaching career five years ago. Before returning to Radford, he taught 5th and 6th grade Resource at Hickam Elementary School.
Uganiza said teaching is fulfilling because "I have a chance to make an impact on the students that come through my class." he enjoys hearing about his former students' and "hearing about their lives, seeing the growth that they've made throughout the years, and knowing that you've contributed to that growth."
He and his wife are the proud parents of two furry girls, a pitbull and a chihuahua terrier.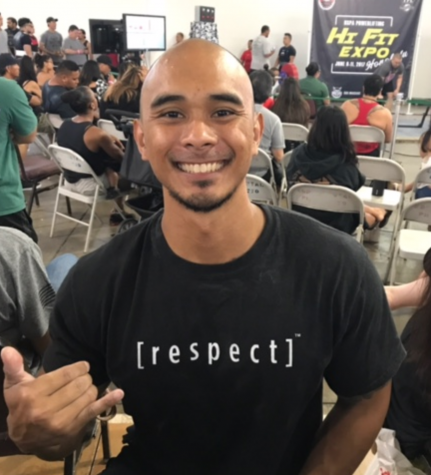 His hobbies include hanging out with them, powerlifting, basketball, jamming music with friends, and watching Game of Thrones.