Maldonado Makes an Impression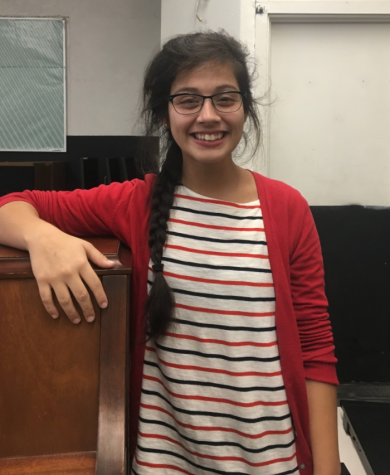 Vanessa Maldonado is the newest face to Radford's performing arts program and teaches Acting and Choir. She graduated from Kapolei High School and the University of Hawaii at Manoa with a bachelor's degree in secondary education with an emphasis in music.
Maldonado loves teaching, but recognizes "there is a lot of background work which is the most stressful part of teaching."
Maldonado said that she teaches to "pass on knowledge" and to help students thrive and grow.
She loves teaching and is appreciative of getting placed at the school because "you don't normally get jobs like this straight out of college."
Maldonado said that she wants her students to accomplish goals they thought they couldn't and to see them grow into their potential. She helps them to "break down walls and create beautiful art."
She would like her students to know that her room is a safe place and she wants to be a teacher that students feel comfortable with.
Maldonado is passionate about her church and singing. Her hobbies include going to the beach and reading theologian works including works by C. S. Lewis who wrote the "Chronicles of Narnia."
She is an animal enthusiast with five dogs and one bird.