Test-takers Give Up Break to take PSAT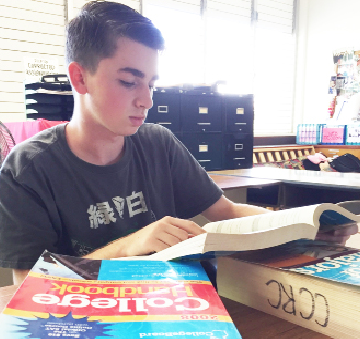 At first glance, dozens of students congesting the halls gave the appearance of a typical day of school.
While most of the student body spent the last day of their fall break away from school, over 200 students elected to come in for half a day to take the PSAT.
"The PSAT is the best way to practice for the SAT, college entrance exam. Students who take the PSAT will receive great information on what they can do to improve their scores," college counselor Malia Kau said. "For juniors taking the PSAT, they may also qualify for the National Merit Scholarship Program."
Matthew Mann (11) said that he took the PSAT to get his mind ready for the SAT. "Since I'll be applying for colleges very soon, I have two main priorities to keep in mind, GPA and SAT scores. My sister used my family's GI bill so on top of maintaining exceptional academic performance, I need to try for as many scholarships as possible to ease the financial burden off my parents. I feel the PSAT is the best method of practice to predict how one will do on the actual SAT."
Jovontae Leaks (11) said that he was surprised by the amount of reading.
"There were 44 questions to complete in an hour," Leeks said. "But, I think I did great because I'm a good test taker."