NHS Members Model Scholarship, Leadership, Service, Character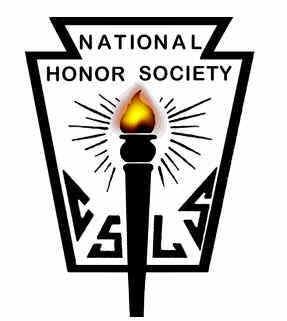 Of the 153 students who were eligible, a select number of 36 students were admitted.
National Honor Society, a nationally renowned club which recognizes high school scholars who display scholarship, leadership, service and character, is notable for its high standards.
Maintaining a cumulative GPA of 3.5 or higher is only the beginning of the National Honor Society admission process. Students must also complete an application that demonstrate their diligence in the community and their ability to juggle extracurricular activities, submit teacher recommendations, and write an essay statement that will identify their purpose and reason for joining. A selection committee handles the process of approving members to join the chapter.
Club advisor Beverly Vallejo-Sanderson explained during a summer meeting that since Radford's chapter is a part of a national organization, members must act accordingly.
All members must volunteer at least ten hours of their time to the community and submit student evaluation forms quarterly, as well as attend every club meeting.
National Honor Society President Nicole Fernandez, senior, headed the first meeting of the school year on Aug. 20 announcing her high hopes for the school year. Fernandez said that the club isn't just about being great students, it is also about continuing to improve by contributing to the community through volunteer hours.
With Fernandez and club advisor Vallejo-Sanderson leading the way, officers, senior Cory Snider (vice president), senior Mack Gamblin (secretary), senior Sarah O'Neil (treasurer), and Brian Navarrete (historian), are looking at different ways that the chapter can participate as active members in the community.
"We hope to make National Honor Society a very active, successful, tight-knit club this year," Fernandez said. "We'd love to provide many service opportunities to our members and benefit our school."
Radford's National Honor Society already has a plan in the works, as members plan to promote donations for the annual can food drive. Donated canned goods will go to Hawaii's Food Bank.
In order to do this, Fernandez said that members of the chapter will set up a "can food drive movie event," where "National Honor Society may show a movie at school and provide snacks for sale."