New Principal 'glad to be home'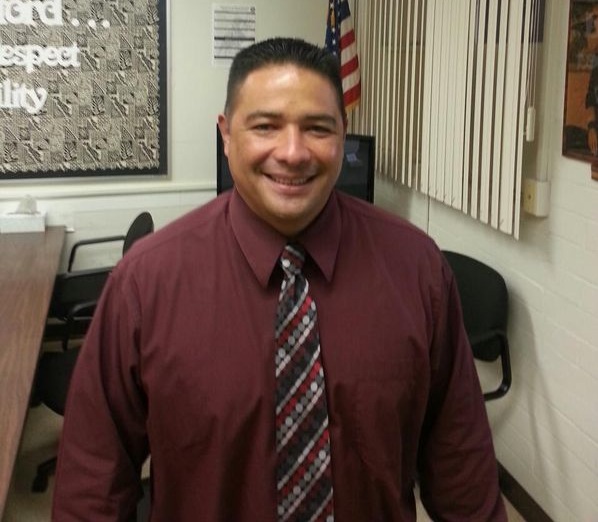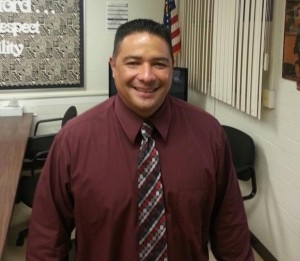 Faculty and students returned to campus to a new new but familiar face, after former principal Eli Alias left to work at the Hawaii Department of Education Central District office.
With his move coming in the last quarter of the school year, he said that his plans involve enforcing current rules and promoting Radford pride.
An alumnus, Mr. Sunday graduated  in 1991. He was an Air Force military dependent which allowed him to travel all over the world. According to him, the most notable place he lived in  to was New Zealand.
He attended Eastern Oregon University and earned degrees in Anthropology and counseling, before pursuing a master's degree in Special Education.
After graduating from college, he returned as  a Ram to coach football, baseball, and cross country. In addition, he was a special education teacher before becoming a counselor. Years later, he took on the position of vice principal, and then earned a principal position at Pearl Harbor Elementary.
When asked about new policy changes, Mr. Sunday said that "nothing will be new, enforcing what's in place and holding people accountable to rules." Mr. Sunday's goals for the ending of this school year and beyond are to "strive for academic excellence, encouraging students to live by our Radford philosophy and character." He wants our students to be "surrounded in a safe learning environment."
Mr. Sunday plans on building relationships with faculty, students and staff by getting out and meeting everyone. "I am available for any issues that are challenging or sharing positive stories."
 "I'm glad to be home,"  Mr. Sunday said, on returning to his alma mater.