3 Things To Be Thankful For This Thanksgiving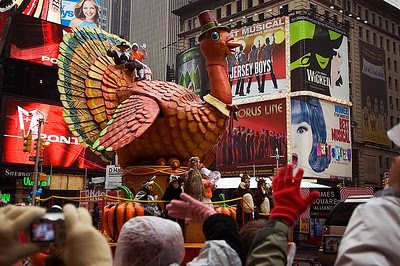 The start of the new year is supposed to be a symbol of becoming a better version of ourselves but evidently, 2020 has brought a constant loop of tragic and misfortunate news to us all. It seems like every month, something new is released out to the media, and most of the time it is not good news. With the pandemic starting our year off, invasive species invading the U.S., to the fall of legends and stars, this year will infamously be known as one of the worst 2000s in history. But dwelling on the misfortunes that have come will bring sorrow to this holiday that should be all about being thankful for what we are given. It may seem like nothing can be said at the dinner table as we carve open that turkey but believe it or not, there are some great facts that might've slipped past us while we focused on the negative. Like the fluffy critters that weren't forgotten during this pandemic, NASA giving recognition to an important person in American history, as well as the removal of plastic from our ocean is great news itself; saving our planet one step at a time.
Adoptions have risen at animal shelters
Americans may have noticed that during this pandemic we have immersed ourselves in what it truly feels like to be alone. So what better idea than to adopt or foster an animal at the shelter. According to the National ASPCA and the AAWA, there has been a decrease in the number of strays staying at the pet shelters. A furry friend could possibly be the best person to be stuck at home with since they can't get enough of their owner. Seeing that there are fewer animals, workers now can go home to family, humans, and or furry. A case of kindness happened up north in the Wisconsin Humane Society, where they had as many as 400 new foster parents sign up to adopt pets. Within a few days, the Wisconsin website had crashed due to too many people being on the site at once and five days later, the whole shelter was cleared out of their animals. The fact that many pets will now have a loving home should be a reason to be thankful this year.
History was made at NASA
The National Aeronautics and Space Administration, also known as NASA, named it's Washington, D.C headquarter after Mary W. Jackson. If you don't know who that is, a little history about her is that she is the first black female engineer to work at NASA in the '50s. She made the impossible seem possible working as a mathematician and aerospace engineer at the National Advisory Committee for Aeronautics. She helped break barriers of segregation to open up more opportunities for African American women.  A movie titled Hidden Figures was made about her and two other brilliant African American women that worked at NASA, where she was given recognition for her work on the return shuttle that would help America win the space race and return our astronauts home. 
Plastic removed from "The Great Pacific Garbage Patch" 
A new record has been set by a group named the 'Ocean Voyagers' of plastic collectors on the islands of Hawaii. Mary Crowley, the Ocean Voyagers founder, and executive director states they have successfully removed 103 tons of fishing nets and consumer plastics from the Great Pacific Patch. The expedition lasted 48 days at sea working hard pulling out significant amounts of harmful plastics that pollute our oceans and harm marine life. The support of Honolulu-based Matson has helped with upcycling and properly disposing of the garbage that shouldn't have ended up in the waters in the first place. The crew hopes to set back out on another expedition with more help and healthy people. The crew will be returning to the waters shortly to clear out more toxins and plastic. 
With the chapter of 2020 coming to its final pages we can see that there were some joyful stories hidden between a few pages in the book. Giving our thanks to those who tried to take a few steps forward when the world was blown 20 steps back by the pandemic. Hard work may not always guarantee success but it improves our chances of it being an outcome.