Jamaican Star Mesmerizes 'The Voice'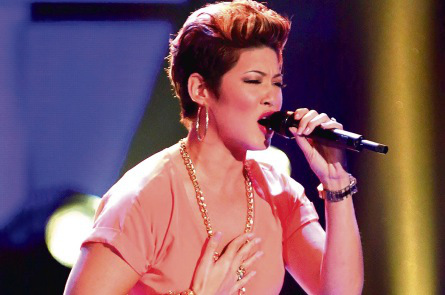 Jamaican Tessanne Chin is a hit among judges and audiences alike on the American reality television singing competition "The Voice."
Speaking with a Jamaican accent coupled by her cosmopolitan look, Chin draws international audiences. Born and raised in Jamaica,  Chin mom's is Jamaican and her dad is Guyanese. She has a musical background singing backup for Jamaican reggae legend Jimmy Cliffe in the 90s before breaking out as a solo artist.
Singing "Try" by Pink,  her mesmerizing performance had all four judges literally turning in their seats and appealing to have her take a spot on each of their teams. She eventually went with her initial choice and will be coached by Adam Levine.
All of Jamaica can be excited to know homegrown talent has the chance to make it big and win the contest. Judges Levine, Ceelo Green, Christina Aguilera, and Blake Shelton admitted that she is one of the stronger singers on the show. Only time will tell if  Chin from Beverly Hills, Jamaica can do it.
Chin remains on the show, as she battled for her spot with Donna Allen on Oct. 15. You can catch The Voice and Chin on Mondays at 7 p.m. and Tuesdays at 8 p.m. on NBC.