How to Have Shiny, Healthy Hair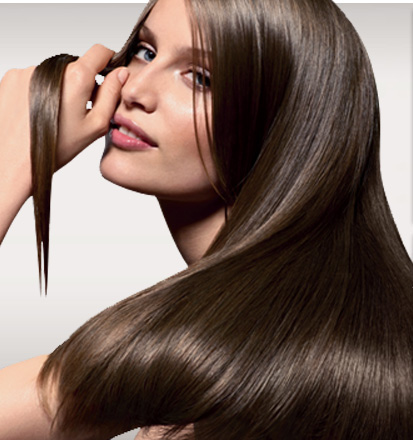 Shiny and healthy hair looks good no matter how you wear it. Long and shiny hair is especially beautiful. Whether you are trying to grow your hair out, or simply have healthy hair, try these simple tips to keep your locks looking lustrous.
The easiest thing you can start doing right now is change your brushing/combing technique. Whenever you first get out of the shower never brush your hair with a regular brush, rather use a wide tooth comb. Your hair is extremely fragile when wet so you don't want to risk breakage by brushing the knots out.
When you are brushing your hair out when it's dry, you want to start from the tips of your hair and work your way up to your scalp, gently brushing out any knots all the way to the top of your head.
The next essential step in having gorgeous locks is to make sure you are using deep conditioning products in your hair. The best products for this are deep conditioning hair masks. You use these once or twice a week and they keep your hair nice and healthy. The other product you could use are deep moisturizing conditioners. Read the label, make sure they have moisturizing properties.
Something that most people do is wash their hair everyday. When you wash your hair every single day, you're stripping your hair of its essential moisture, and therefore creating dry and damaged hair. Try to slowly stop the washing cycle. Start washing your hair every other day. Then every three days. Your hair will be really oily at first, but then it will get used to having the extra moisture and go back to normal. You will know your hair is at its best when you can go several days without washing it and it isn't oily. Now this doesn't mean that you can't rinse your hair with warm water in between those days, which will help your hair feel cleaner to you. This will make it much shinier and healthier.
If you follow these simple steps, your hair is sure to get back into shape in no time. You will love your new soft, shiny, and full hair.