The Walking Dead: Michonne Throws Fans for Loop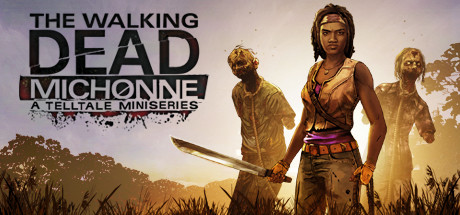 Telltale Games made its way into the hearts of many gamers in April 2012 with the release of "The Walking Dead" video game.
   Although AMC network has a television series with the same name, the video game does not follow the same storyline, nor highlight the characters in the show. In the first season of the video game, it features Lee, a high school teacher on his way to prison during the outbreak, who manages to save Clementine, a little girl who survives the beginning of the apocalypse when she hides in her treehouse.
   The following season focuses on Clementine surviving the apocalyptic world with a new group and an old friend.
   Many waited for the release announcement of the third season to continue their journey with the little girl they grew to love. To their dismay, Telltale games released a mini-series, "The Walking Dead: Michonne," which features a character from the AMC series and the famous comic books.
   Some were ecstatic about the introduction of a character they saw outside of the games, while others were displeased.
   While the mini-series stuck to its roots of the game, by changing with the choices players make, some felt that it fell flat. Gamers complained that they felt like their choices no longer mattered because the game did not change much and inevitably ended the same way.
   "[I feel like] all the choices didn't do anything," Madison McHenry (11), a fan of Telltale Games, said. "At least in the other seasons I felt like if I made a bad choice it affected me later on in the game or hurt Clementine, but in this one, nothing was really different no matter what choice was made."
   McHenry felt that Telltale failed to present characters she could connect with.
   "The characters were boring and didn't show much of any emotion compared to the other games," McHenry said.
   Despite the game's criticism and critique by the gaming community, some felt Telltale went above and beyond, by introducing Michonne.
   Critics from "Metacritic" praised the mini-series for improved graphing and storyline with only three episodes instead of five.
   Those who enjoyed it said they could connect to the characters because they were fans of the AMC series and the comic books. They could relate to Michonne's struggles throughout the game.
   With mixed reviews from a total of 41 critics, it received a Metascore of 70 / 100, but it received a rating of 5.6 / 10 from the gaming community.
   Even though many fans are displeased with the mini-series, they wait for The Walking Dead: Season 3 to play so they can continue with Clementine story of survival.