Rams Need Votes for Duke's T-Shirt Design Contest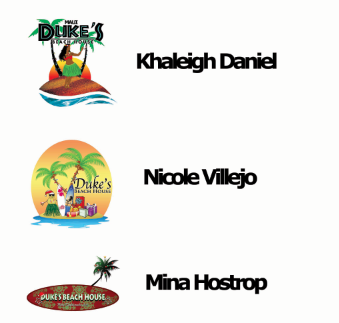 Three Graphic Communications students made it to the online finals for the annual Duke's Maui Beach House Holiday T-Shirt Design Contest.
Help Khaleigh Daniel (11), Mina Hostrop (10), and Nicole Villejo (12) by voting for one of their designs on Facebook.  There is a limit of one vote per person.
The winner will have $150 to Duke's Beach House and a chance to have their design featured on a limited edition holiday t-shirt.